Coronavirus – the latest updates from George Foreman Grills -
FIND OUT MORE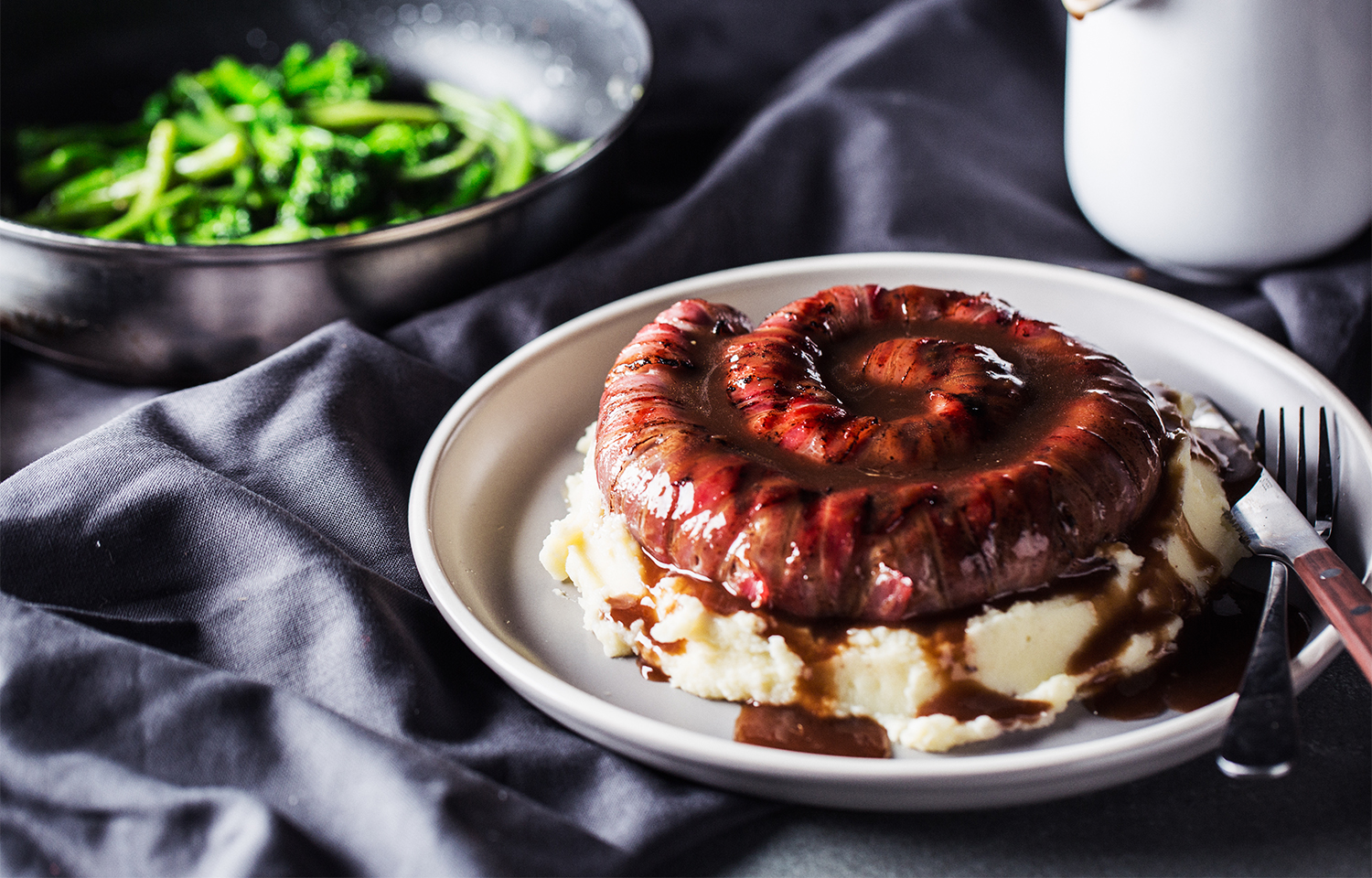 Jumbo Pigs in Blankets
Ingredients
2 Cumberland sausage rings
16-20 rashers streaky bacon
We recommend: the George Foreman Evolve Grill with Deep Pan Plate.
Serves: 2-4
Wrap each Cumberland sausage in bacon rashers, making sure to tightly link each strip with the next so it stays together and every piece of sausage is covered with bacon.
Fit the deep pan plate to your George Foreman Evolve Grill and pre-heat to 205ºC.
Once the grill is up to temperature, place the wrapped sausages into the deep pan plate and close the lid.
Cook for 8-12 minutes until the sausages are fully cooked through – check on them every so often to ensure the bottom isn't sticking or burning.
Serve with buttery mashed potato and your favourite gravy, and dig in for the perfect mid-week treat!