Coronavirus – the latest updates from George Foreman Grills -
FIND OUT MORE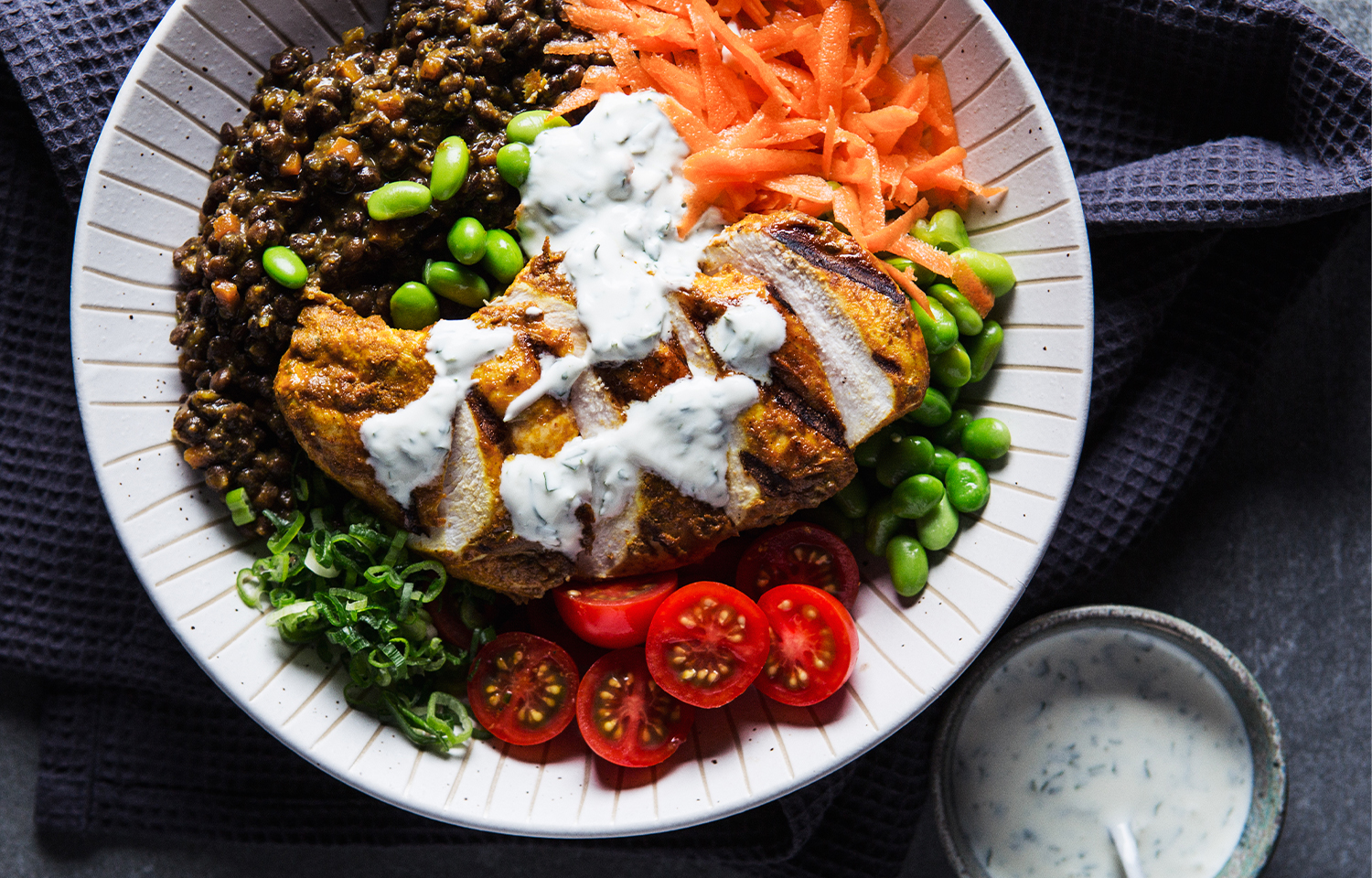 Indian Grilled Chicken
Ingredients
2 chicken breasts, skinless and boneless
1 tbsp. tikka curry paste
2 tbsp. yoghurt
½ lemon zest
½ bunch fresh coriander
Can be made using any George Foreman grill – we recommend the Large Fit Grill or Smokeless BBQ Grill.
Serves: 2
In a bowl, combine the tikka paste, yoghurt, lemon zest and coriander and mix well.
Add the chicken breasts and coat evenly, then cover and refrigerate for 20 minutes or overnight if you're preparing in advance.
Pre-heat your favourite George Foreman Grill to maximum. Once heated, grill the chicken for 6-12 minutes or until cooked through and the juices run clear.
Serve over a salad, with rice, or in a flatbread for a light, healthy weeknight dinner!