Coronavirus – the latest updates from George Foreman Grills -
FIND OUT MORE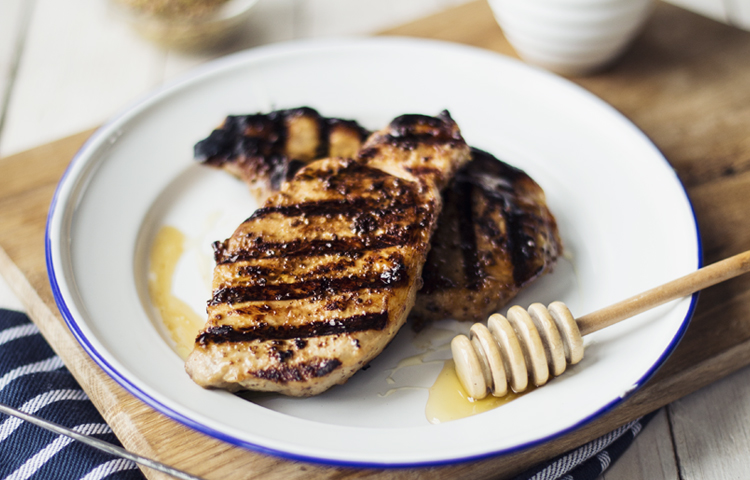 Honey and Mustard Pork Loin Steak
Ingredients
4 pork loin steaks
2 tbsp. grain mustard
80g honey
50g dark brown sugar
2 tbsp. olive oil
Salt and pepper to taste
Can be made using any George Foreman grill – we recommend the Large Fit Grill or Smokeless BBQ Grill.
Serves 4
Lay the pork steaks onto a tray and set aside briefly.
In a small bowl, mix together the mustard, honey, sugar, olive oil, salt and pepper, then pour over the pork steaks. Cover with cling film and leave to marinate in the fridge for at least 2 hours, or overnight if you have the time.
Heat your favourite George Foreman Grill to maximum, and once up to temperature, cook the honey and mustard pork steaks for 8-10 minutes, depending on thickness. Making sure to check that the juices run clear before serving to ensure they are fully cooked.
Serve with seasonal veg and salad and tuck in – we recommend boiled new potatoes and a leafy green veg for a delicious well-rounded meal!