Coronavirus – the latest updates from George Foreman Grills -
FIND OUT MORE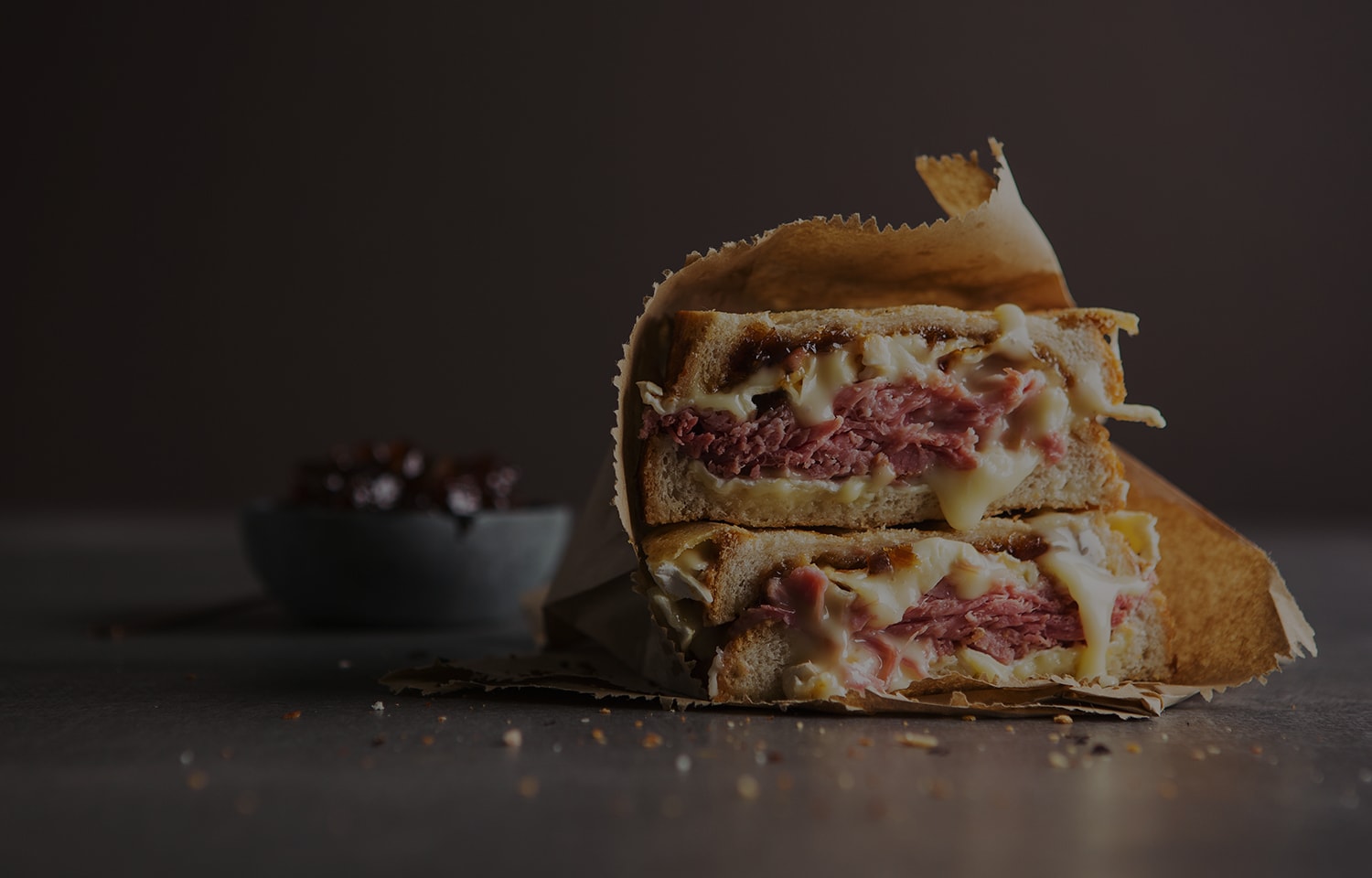 Ham Hock, Camembert and Chutney Toastie
Ingredients
2 slices thick white bread
2 tbsp. butter
150g ham hock
80g camembert
2 tbsp. red onion chutney
Can be made using any George Foreman grill – we recommend the George Foreman Large Fit Grill.
Serves: 1
Pre-heat your favourite George Foreman grill.
Choose the bread you want to use – any will work, but we've gone for a chunky white bread.
Evenly spread some butter on one side of each slice of bread, then lay one of the slices butter side down onto the grill.
Layer on some ham hock, a few slices of camembert, and spread over a dollop of chutney.
Top with the remaining slice of bread, butter side towards the grill plate, close the lid and cook for 4-5 minutes or until bread is toasted and cheese is melted.
Serve with a side salad or crisps, and enjoy!