Coronavirus – the latest updates from George Foreman Grills -
FIND OUT MORE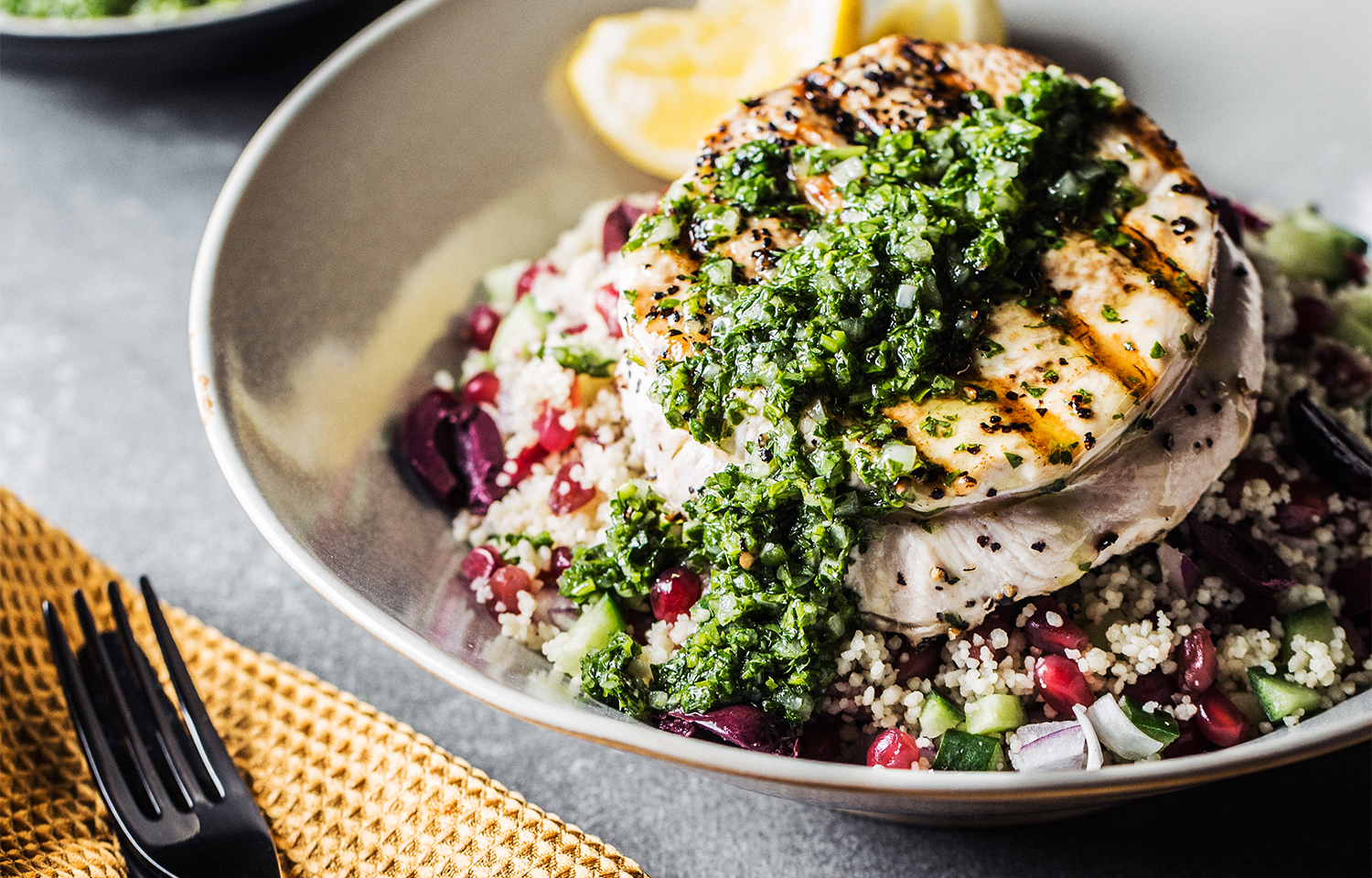 Grilled Turkey Steak with Chimichurri Salsa
Ingredients
4 turkey breast steaks, approx. 200-250g
2 tbsp olive oil
Salt and pepper to taste
For the chimichurri –
1 bunch flat leaf parsley, chopped
1 bunch coriander, chopped
1 green chilli, deseeded and finely chopped
1 small white onion, finely chopped
2 cloves garlic, finely chopped
100ml olive oil
2 tbsp white wine vinegar
Salt and pepper to taste
Can be made using any George Foreman grill – we recommend the Large Fit Grill or Smokeless BBQ Grill.
Serves: 4
For the chimichurri salsa, cop and mix together the parsley, coriander, chilli, onion, garlic, olive oil, white wine vinegar, and salt and pepper, then set aside.
Pre-heat your favourite George Foreman Grill to maximum. Brush the steaks with olive oil and season with salt and pepper. Once the grill is up to temperature, cook the turkey steaks with the lid down for 8-16 minutes, depending on thickness, or until the juices run clear.
Pair with your choice of salad, grains or veggies for a well-balanced, delicious meal!