Coronavirus – the latest updates from George Foreman Grills -
FIND OUT MORE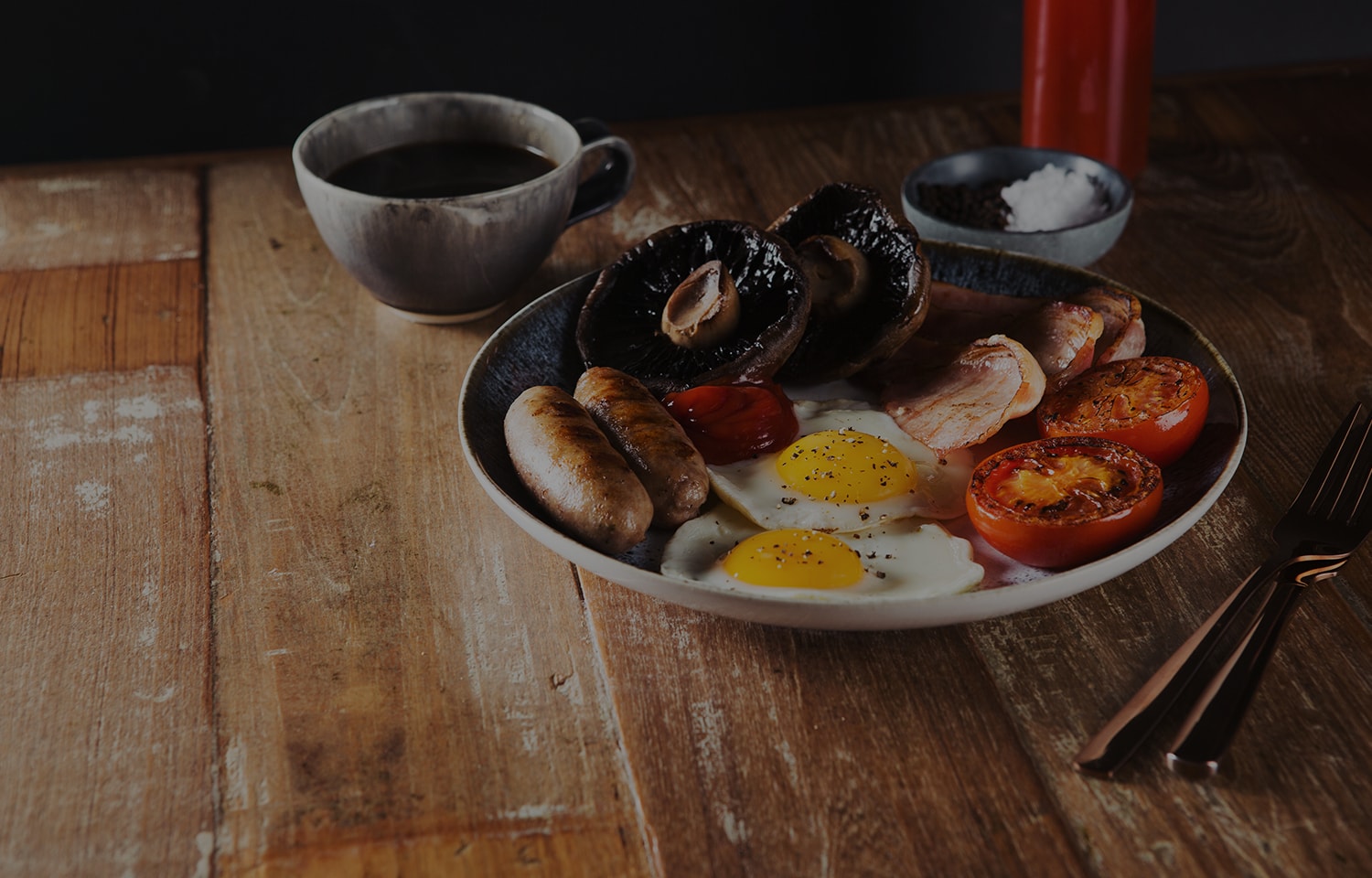 Full English Breakfast
Ingredients
2 good quality sausages
3 rashers of smoked bacon
2 large flat mushrooms
1 beef tomato
2 eggs
We recommend: the George Foreman Variable Temperature Grill & Griddle.
Serves: 1
Pre-heat your George Foreman Grill and Griddle to a medium temperature.
Once the grill is up to temperature, place your sausages on the grill, then add the bacon after 2 minutes or so.
Place mushrooms and tomatoes onto the griddle, then after a few minutes, fry the eggs on the griddle side too. Cook until all elements are fully cooked and piping hot.
Serve with buttered toast and a generous dollop of ketchup or brown sauce.