Coronavirus – the latest updates from George Foreman Grills -
FIND OUT MORE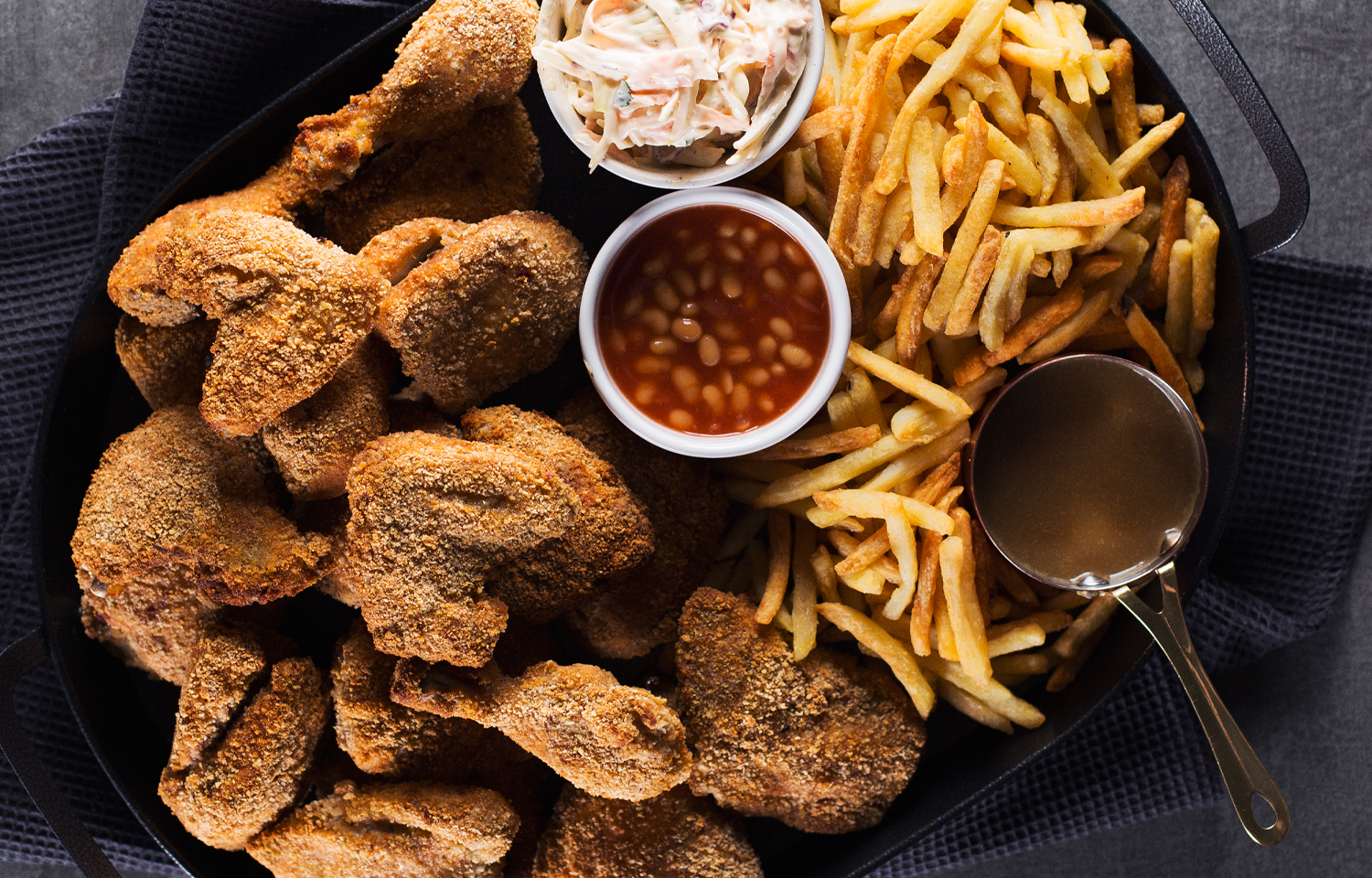 Fried Chicken Fakeaway
Ingredients
1 whole medium chicken, cut into thighs, drumsticks, wings and breasts
75g plain flour
1 tsp salt
1 tsp thyme
1 tsp basil
1 tsp oregano
½ tbsp celery salt
½ tbsp English mustard powder
1 ½ tbsp paprika
1 tbsp garlic salt
½ tbsp ground ginger
1 tbsp white pepper
1 tbsp black pepper
2 ½ large free range eggs
100g breadcrumbs
1 tbsp chilli powder
We recommend: the George Foreman Evolve Grill with Deep Pan Plate.
Serves: 2-6
In a high-sided baking tray or shallow baking dish, combine the flour, salt, thyme, basil, oregano, celery salt, mustard powder, paprika, garlic salt, ground ginger, and pepper.
In a separate tray, whisk together the eggs.
In a third tray, combine the breadcrumbs, chilli powder and BBQ powder.
Dip one of your chicken pieces into the flour and spice mix ensuring the whole piece is thoroughly coated, then into the eggs and finally into the BBQ breadcrumb mix. Set aside and repeat on all pieces.
Pre-heat your Evolve Grill with the deep pan plate attached to 205oC
Carefully place the chicken in the deep pan plate, shut the lid and cook for 15-25 minutes depending on size of pieces, or until cooked through and the juices run clear.