Coronavirus – the latest updates from George Foreman Grills -
FIND OUT MORE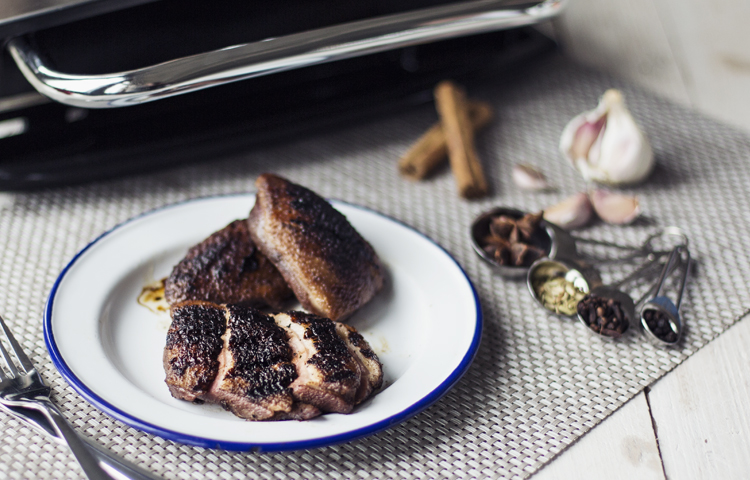 Five Spice Duck
Ingredients
4 x 200g duck breasts – approximate
4 tsp. 5 spice
30g dark brown sugar
6 garlic cloves
60ml dark soy sauce
Can be made using any George Foreman grill – we recommend the Large Fit Grill or Smokeless BBQ Grill.
Serves 4
Trim away any excess fat and skin off the top of the duck breast leaving just enough to cover the meat with no additional around the sides, then carefully score the skin with a sharp knife - this is much easier if the duck is chilled.
Finely chop the garlic and put in a bowl, then add the five spice, sugar and soy sauce, and mix. Add the duck breasts and mix well, then cover with cling film and leave to marinate for at least 2 hours or overnight if you have the time.
Heat your favourite George Foreman grill to maximum and cook the duck for 7-8 minutes, depending on the size
Top tip: take the duck out of the fridge at least 30-40 minutes before cooking to come up to room temperature, as this will result in more tender meat.