Coronavirus – the latest updates from George Foreman Grills -
FIND OUT MORE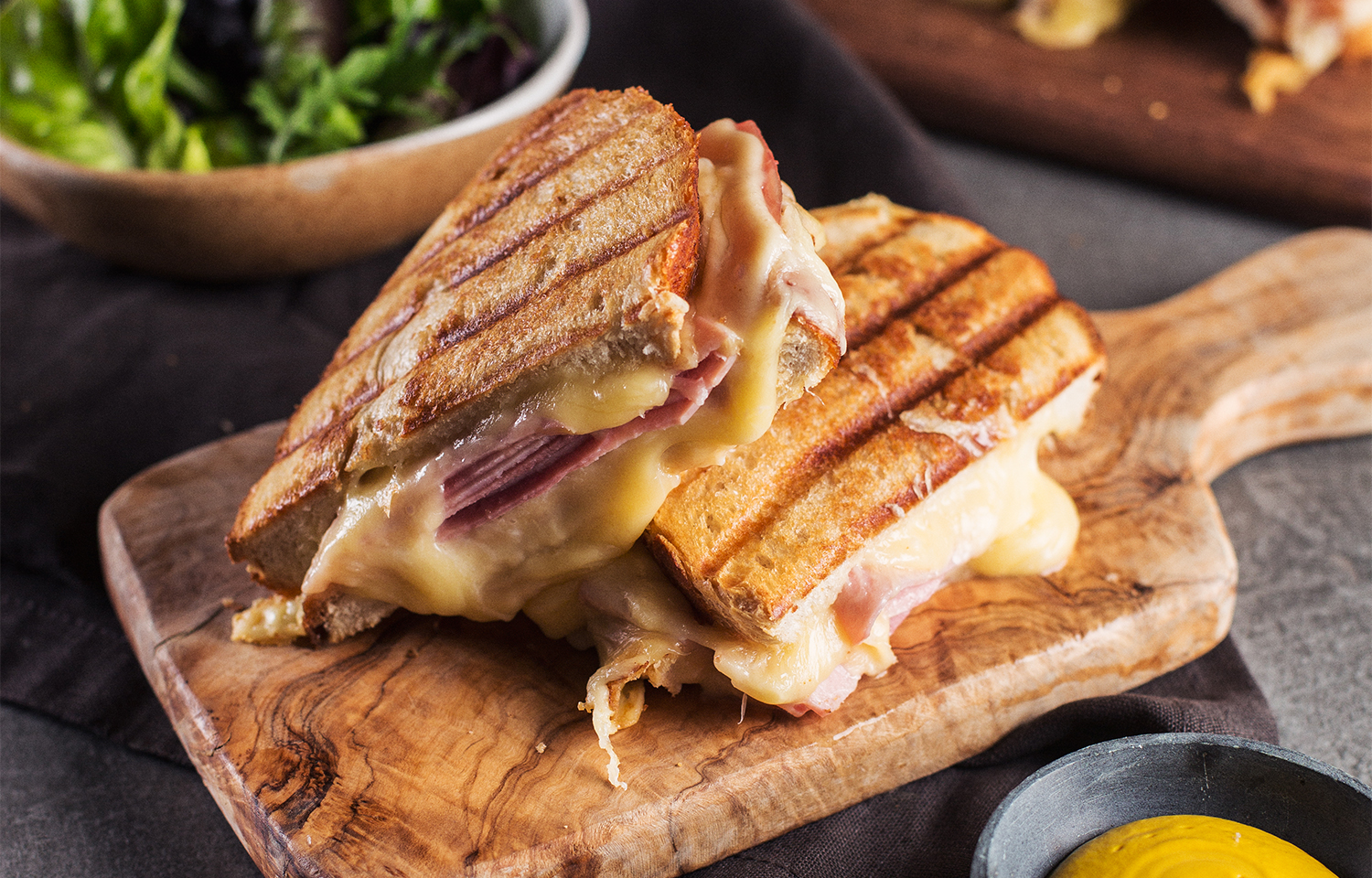 Croque Monsieur
Ingredients
4 slices bread
8 slices ham
8 slices Swiss cheese
Sunflower oil spray
Pre heat the grill to maximum.
Take 2 slices of the bread and spray both sides with the sunflower oil spray. Layer 4 slices of ham and 4 slices of cheese on each slice. Take the remaining 2 slices of bread and spray with sunflower oil spray. Place on top of the ham and cheese.
Place on the grill and cook for 5- 10 minutes until the bread is golden brown.