Coronavirus – the latest updates from George Foreman Grills -
FIND OUT MORE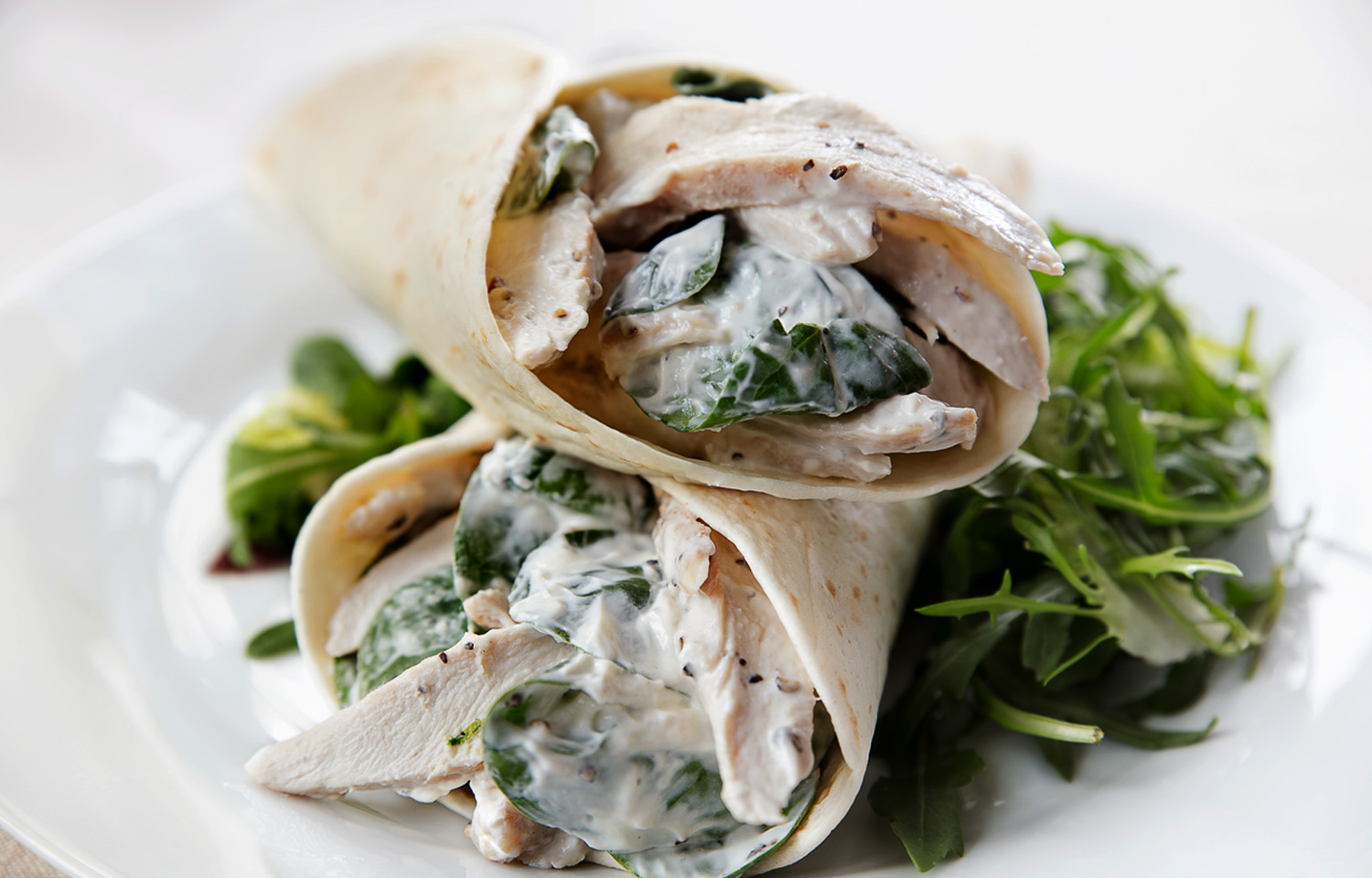 Creamy Cheesy Chicken Parcels
Ingredients
1 lean chicken breast with skin removed
75g-100g reduced fat cream cheese
100g fresh baby spinach leaves washed & dried
1 tsp mustard powder
1 tsp grated nutmeg
1 tsp pepper
2 flour tortilla wraps
Can be made using any George Foreman grill – we recommend the Medium Fit Grill or Medium Steel Grill.
Serves: 2
Pre-heat your favourite George Foreman Grill to maximum, then add on the dry spinach leaves; cook for around 20–30 seconds until wilted, then remove and squeeze out any excess moisture by wringing them out in a clean tea towel.
Season your chicken breast with salt and pepper and grill for 6-8 minutes. Once cooked all the way through, remove and cut into strips.
In a bowl, mix your chicken strips into the cream cheese, mustard powder, nutmeg, pepper and spinach, making sure to combine thoroughly.
Spoon your creamy chicken mixture onto the centre of each tortilla wrap, fold in each end and roll up.
Place seam side down on a hot grill and heat for 2 minutes until warmed.