Coronavirus – the latest updates from George Foreman Grills -
FIND OUT MORE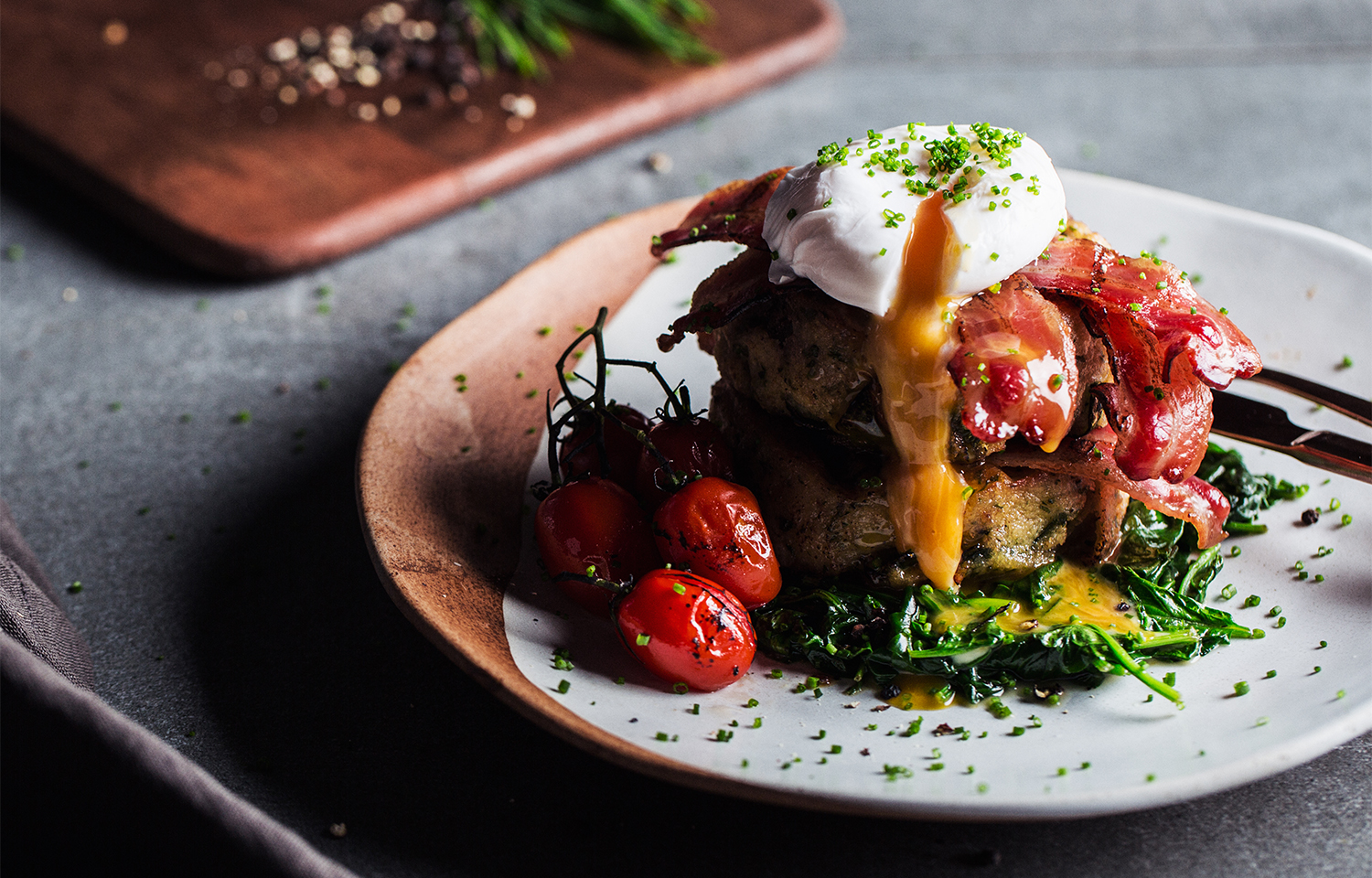 Bubble and Squeak Brunch
Ingredients
4-6 rashers streaky bacon
8 cherry tomatoes
2 eggs
For the bubble and squeak cakes -
400g mashed or crushed potato
2 white onions, sliced
15-20 left over sprouts, shredded
2 garlic cloves, finely chopped
½ tsp cayenne pepper
Salt to taste
Can be made using any George Foreman grill – we recommend the Large Fit Grill or Smokeless BBQ Grill.
Serves: 2
For the bubble and squeak cake: Mix the mashed potato with the onions, sprouts, garlic, cayenne pepper, and salt, then divide into 4 equal amounts. Shape into round cakes then leave them to set in the fridge for 20 minutes.
Pre-heat your favourite George Foreman grill to maximum. Once up to temperature, cook the bacon and tomatoes on the grill then set them aside.
Remove the cakes from the fridge and brush both sides with a little olive oil. Place on the grill and cook for 5-10 minutes, or until golden on the outside and fully heated through.
In the meantime, poach your eggs in gently boiling water for 3-4 minutes, or until your egg white is set.
To serve: place some spinach on each serving plate (wilted or not, depending on what you like) and put a bubble and squeak cake on top. Top with the bacon and egg and serve with the tomatoes.
Dig in and enjoy as a special weekend brunch!