Coronavirus – the latest updates from George Foreman Grills -
FIND OUT MORE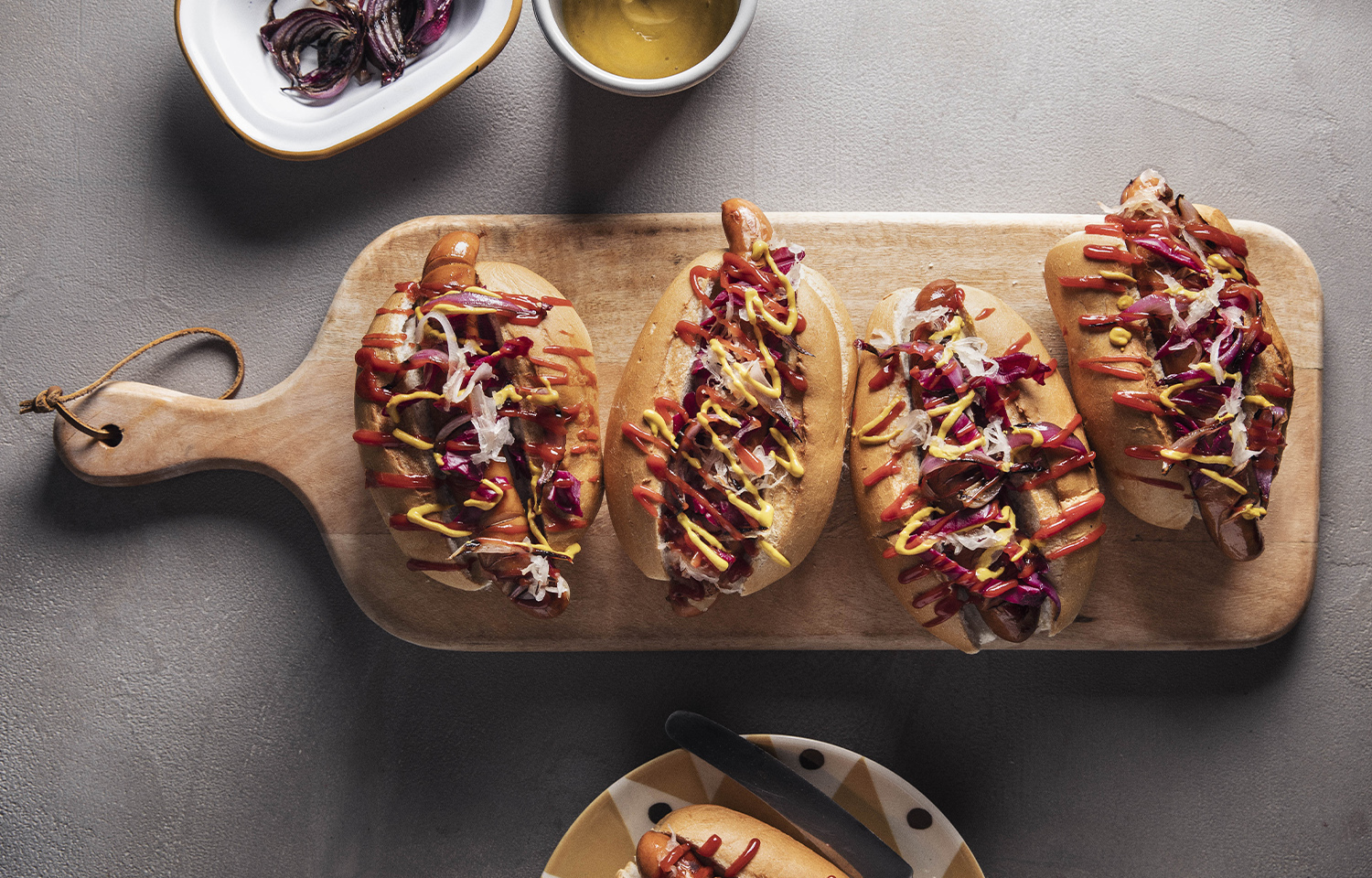 Bratwurst
Ingredients
8 bratwurst sausages
8 hot dog buns
2 red onions, peeled and cut into 8-12 wedges
4 tbsp olive oil
Salt and pepper
Sauerkraut
Ketchup
Mustard
Can be made using any George Foreman grill – we recommend the Smokeless BBQ Grill or the George Foreman Evolve Grill with Deep Pan Plate.
Serves: 4-8
Heat your favourite George Foreman Grill to maximum.
Brush the onions with olive oil and season with salt and pepper to taste. Cook the onions on the grill for 8-12 minutes agitating and turning half way through to avoid sticking and burning. Once they have softened and browned at the edges, remove and set aside.
Place the sausages on the grill and cook for 6-10 minutes, turning occasionally until browned and cooked all the way through.
Return the onions to the grill alongside the sausages for a final minute.
Serve in hot dog rolls with sauerkraut and your favourite condiments – we recommend ketchup and mustard!