Coronavirus – the latest updates from George Foreman Grills -
FIND OUT MORE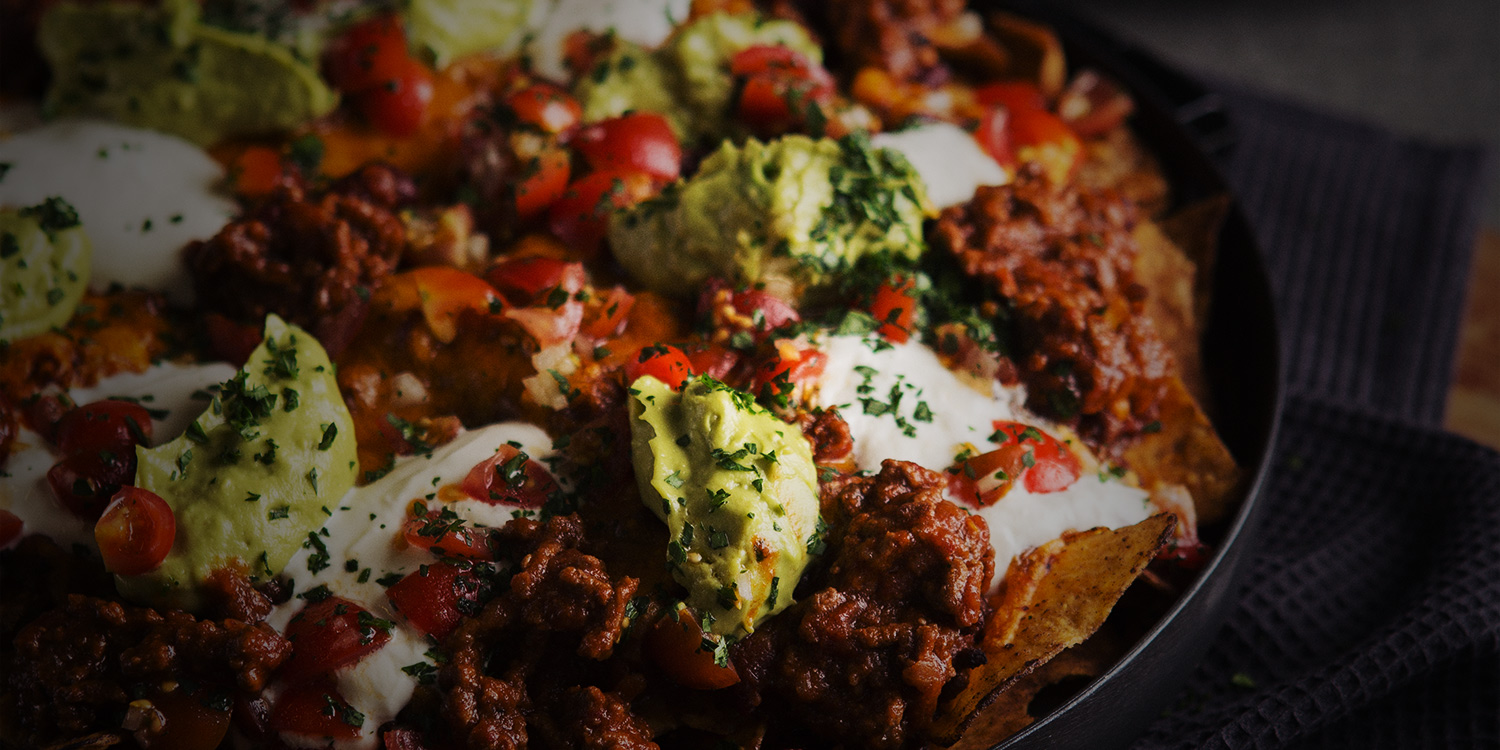 Beer Beef Chilli Nachos
Ingredients
For the chilli:
½ red onion
1 tbsp oil
250g minced beef
½ fresh red chilli
½ fresh green chilli
1 tbsp tomato puree
250ml beer (preferably stout)
½ tbsp chilli paste
1 x 400g tin chopped tomatoes
150ml beef stock
4 sprigs flat leaf parsley, chopped
Salt and pepper to taste
For the Nachos:
200g tortilla chips
150g grated cheese
We recommend: the George Foreman Evolve Grill with Deep Pan Plate
Serves: 4-6
For the chilli, heat the oil in a large non-stick saucepan on a medium heat.
Cook the onions for 4-5 minutes, stirring occasionally until soft.
Add the fresh chilli and beef mince and cook for 5-10 minutes stirring occasionally until browned.
Add the tomato puree and chilli paste and cook for a further 5-6 minutes.
Add the beer, chopped tomatoes, beef stock and seasoning, and bring to the boil. Once boiling, turn down the heat to a simmer and cook for 1-1 ½ hours on a low heat.
For the nachos, pre-heat your Evolve Grill to maximum temperature with the deep pan plate attached.
In the grill, put a thin layer of tortilla chips, then a layer of chilli and sprinkle half of the cheese on top, then repeat to fill the deep dish.
Close the lid and cook for 5 minutes. Or until golden on top with crispy edges.
Top with guacamole, sour cream or salsa as desired.