Coronavirus – the latest updates from George Foreman Grills -
FIND OUT MORE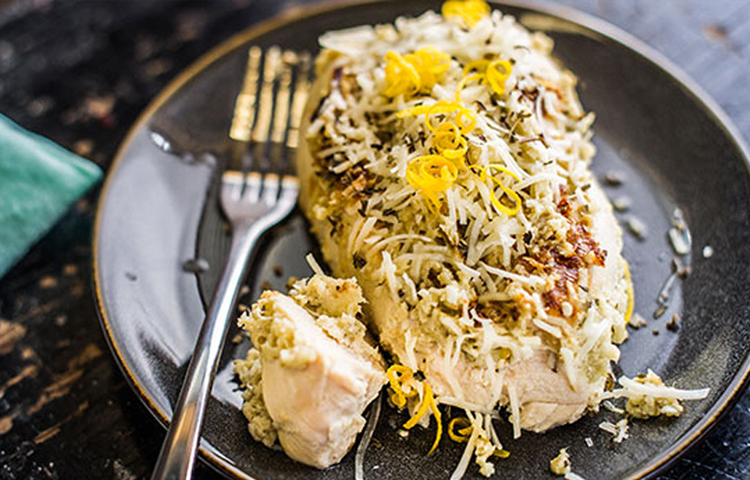 Artichoke Stuffed Chicken
Ingredients
1 can artichoke hearts packed in water, drained
2 tablespoons fresh lemon juice
1 teaspoon lemon zest
2 tablespoons grated Romano cheese
1 large garlic clove, chopped
2 tablespoons extra-virgin olive oil
4 boneless, skinless chicken breasts
1 teaspoon salt
¼ teaspoon black pepper
Plates needed: Grilling Plates
Preheat temperature: Medium
Cook Time: 6 minutes
Servings: 4
Place the artichoke hearts, lemon juice, lemon zest, cheese, garlic and olive oil in a food processor and process until blended.
Place the chicken on a clean cutting surface. With the tip of a sharp knife, slit each breast horizontally without cutting all the way through to create a pocket.
Stuff ¼ of the stuffing into each chicken breast and press the edges to close. Fasten opening with toothpicks.
Season the chicken with salt and pepper.
Preheat your grill to 165°c. Place chicken breasts on the preheated grill and cook for 6 minutes.
Remove toothpicks before serving.