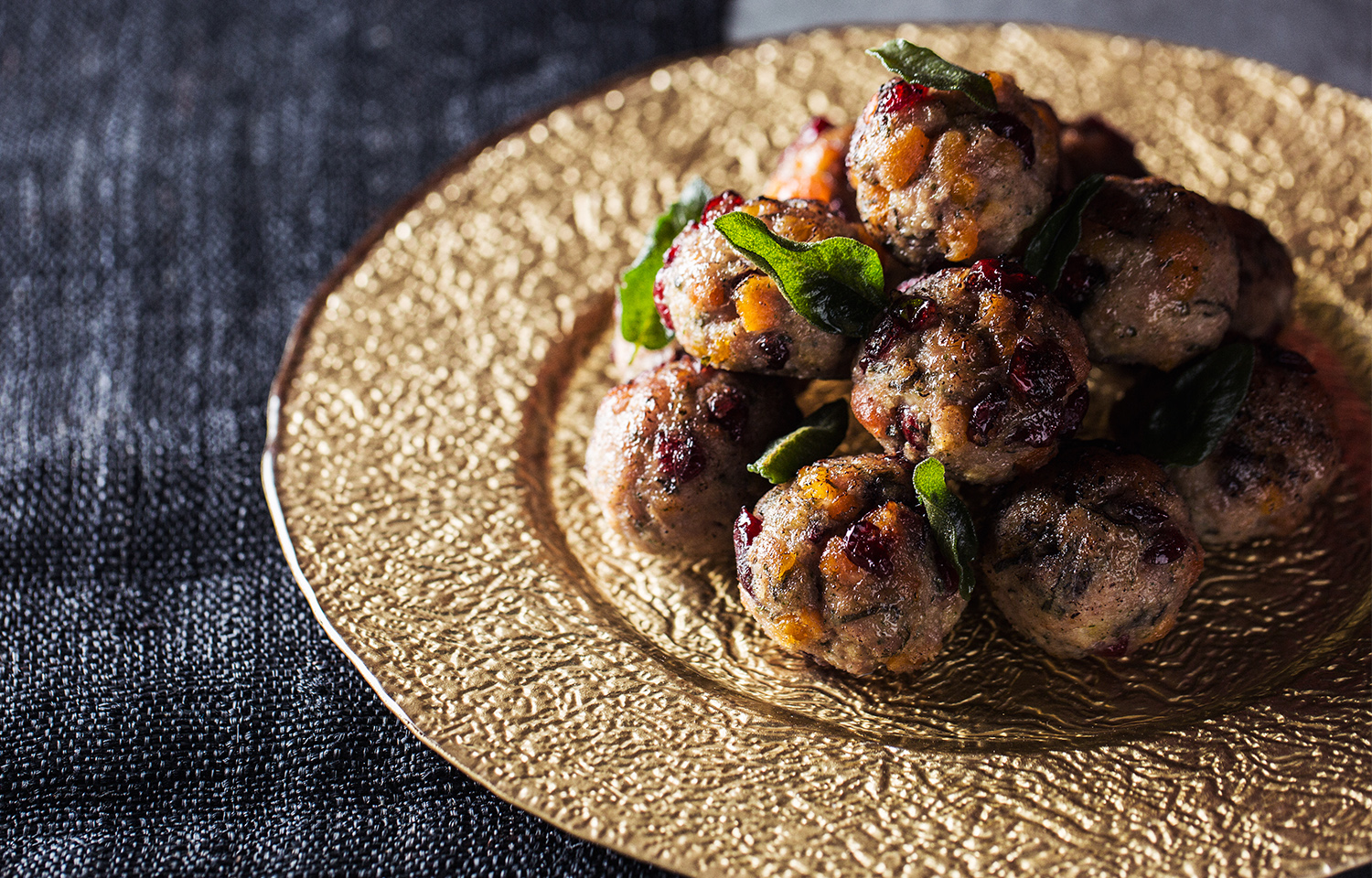 Apricot, Cranberry, Sage and Sausage Stuffing Balls
Ingredients
800-900g pork sausage meat
140g dried apricots, chopped
100g dried cranberries, chopped
4 shallots, finely chopped
3 cloves garlic, finely chopped
½ bunch sage, chopped
100g breadcrumbs
Salt and pepper to taste
In a large bowl, mix all ingredients together, ensuring it is all thoroughly combined and there are no hidden pockets of dry ingredients.
Divide the mixture into equal amounts and roll into balls approximately the size of a golf ball.
Fit the deep pan plate then pre-heat the grill to 205ºC. Place 6 stuffing balls at a time in the deep pan. Make sure that the balls are not higher than the rim of the deep pan plate. If they are, flatten them slightly. Close the lid and cook for 6-12 minutes until cooked through.
Repeat until all the stuffing balls are cooked.