Coronavirus – the latest updates from George Foreman Grills -
FIND OUT MORE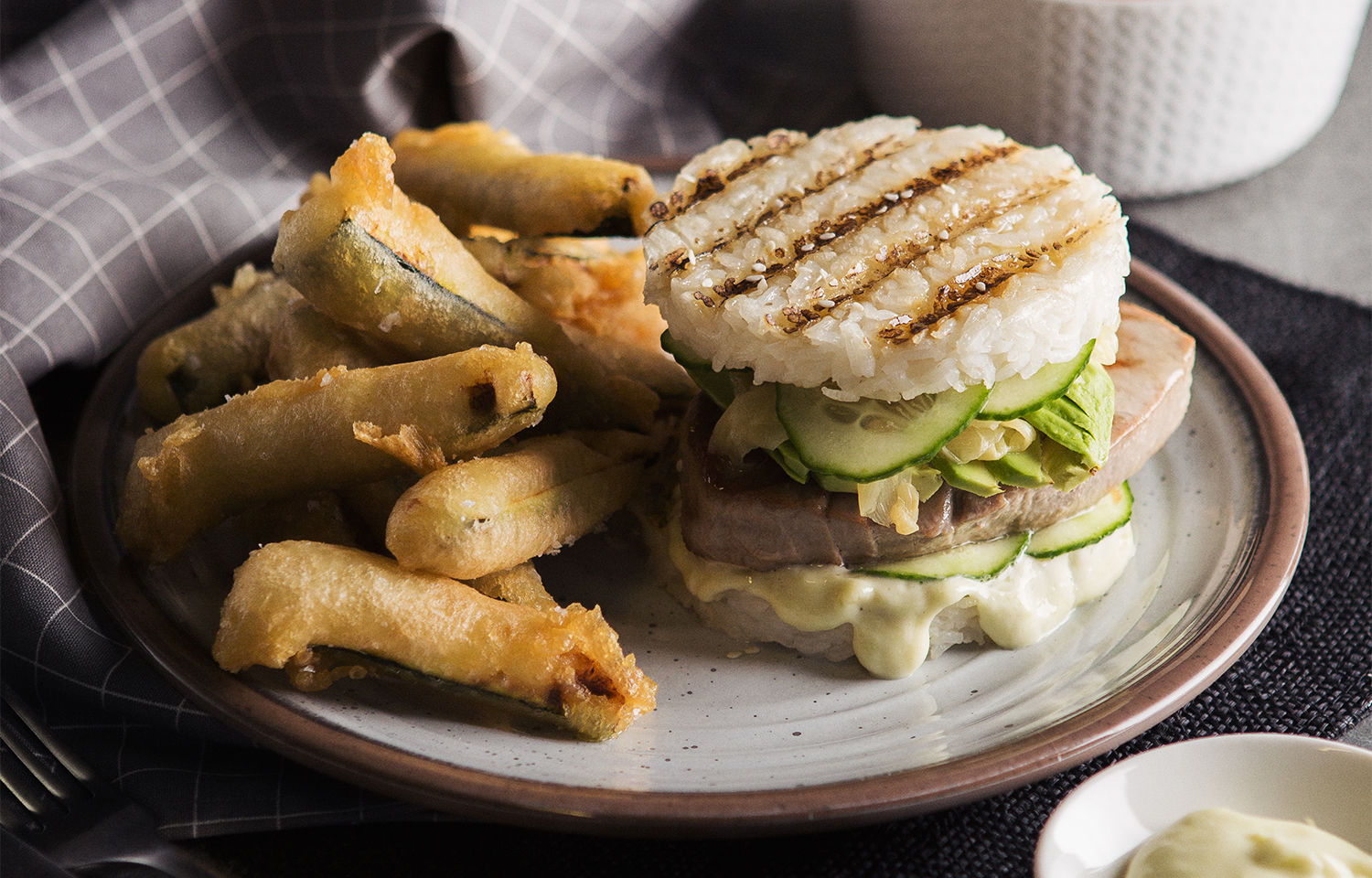 Wasabi Tuna Burger
Ingredients
6 x 150g tuna steaks
500g jasmine rice, cooked following packet guidelines
30g wasabi paste
200g mayonnaise
2 tbsp sesame oil
1 tsp sesame seeds
Salt and pepper to taste
Can be made using any George Foreman grill – we recommend the Large Fit Grill or Smokeless BBQ Grill.
Serves: 6
Get started by cooking your jasmine rice according to the the packet instructions.
When the rice is finished cooking, let it cool briefly until you're able to handle it (you want it to still be warm to the touch, and not cold), then mould into 12 equal rounds approximately 1cm thick.
Place your rice disks onto a baking paper lined plate or tray and refrigerate for 1½ - 2 hours, or until fully chilled and set.
In a small bowl, mix together the sesame oil and seeds, along with salt and pepper, and drizzle over the tuna steaks.
Pre-heat your favourite George Foreman Grill to maximum.
Once up to temperature, grill the tuna steaks for 4-6 minutes, or to your liking, then remove to a plate to rest.
Place your rice cakes on the heated grill and cook for 4-6 minutes again, or until they begin to char and are piping hot all the way through.
Build your burgers with a rice cake at the bottom, followed by a generous dollop of wasabi mayonnaise, lettuce, tuna steak, avocado, pickled ginger, cucumber, and finally top with another rice cake.
Serve with a side salad, chips or even tempura battered veggies for a truly tasty treat!