Coronavirus – the latest updates from George Foreman Grills -
FIND OUT MORE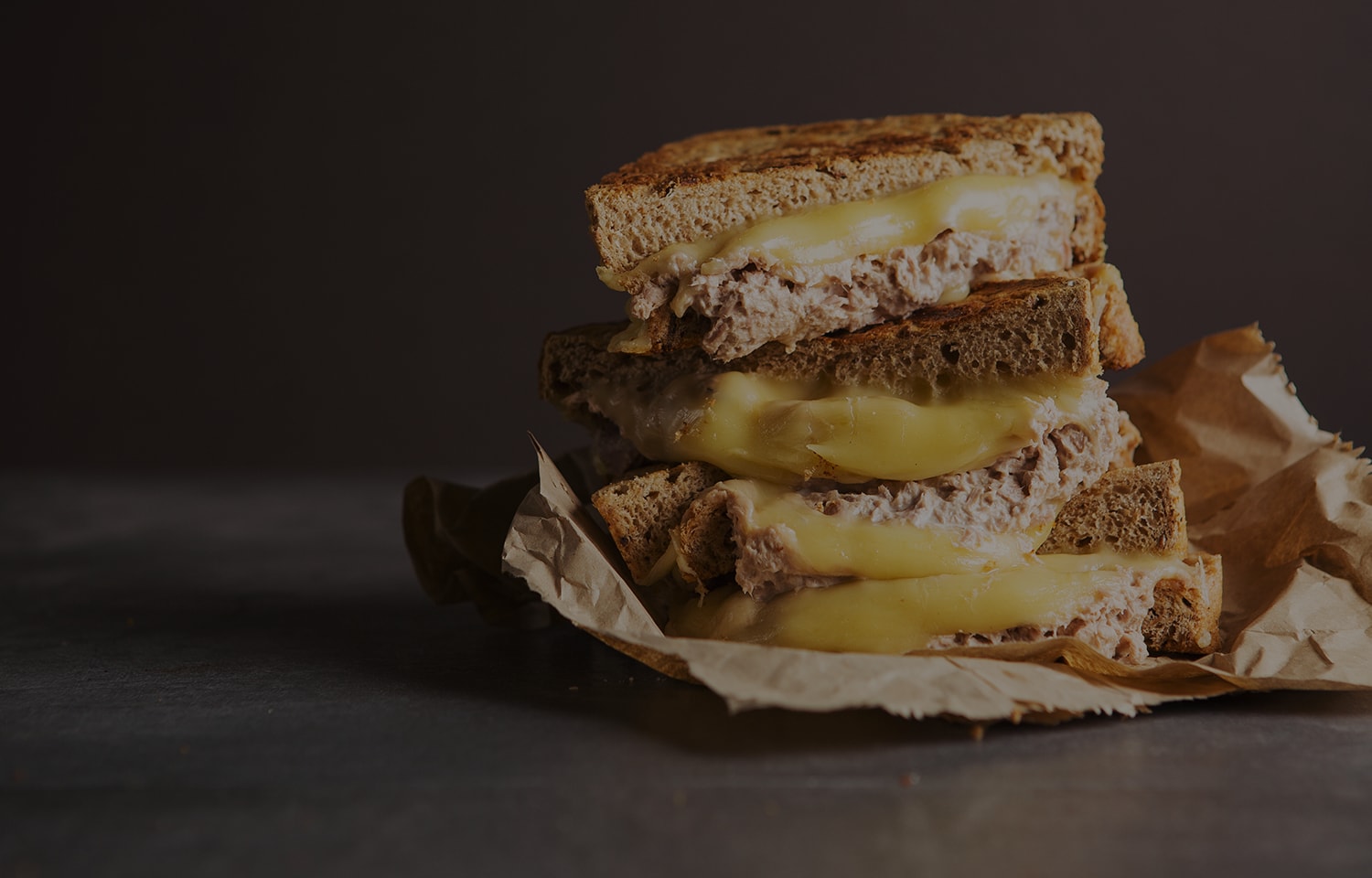 Tuna Melt Toastie
Ingredients
2 slices malted grain loaf
1 tin tuna, drained
2 tbsp butter
2 tbsp mayonnaise
50g mature cheddar cheese
Can be made using any George Foreman grill – we recommend the George Foreman Large Fit Grill.
Serves: 1
Pre-heat your favourite George Foreman Grill.
In a bowl, mix a tin of tuna with a couple of tablespoons of mayonnaise, season to taste and set aside.
Evenly spread some butter on one side of each slice of bread, then lay one of the slices butter side down onto the grill.
Add the tuna mayo mixture onto the bread on the grill and top with the grated cheddar – be careful not to overfill the bread, as it may spill out of the sandwich whilst cooking. You may have some tuna mixture leftover (perfect for a second toastie)!
Top with the remaining slice of bread, butter side towards the grill plate, and cook for 4-5 minutes or until bread is golden and toasted and the cheese is melted.
Serve with a side salad or crisps, and enjoy!