Coronavirus – the latest updates from George Foreman Grills -
FIND OUT MORE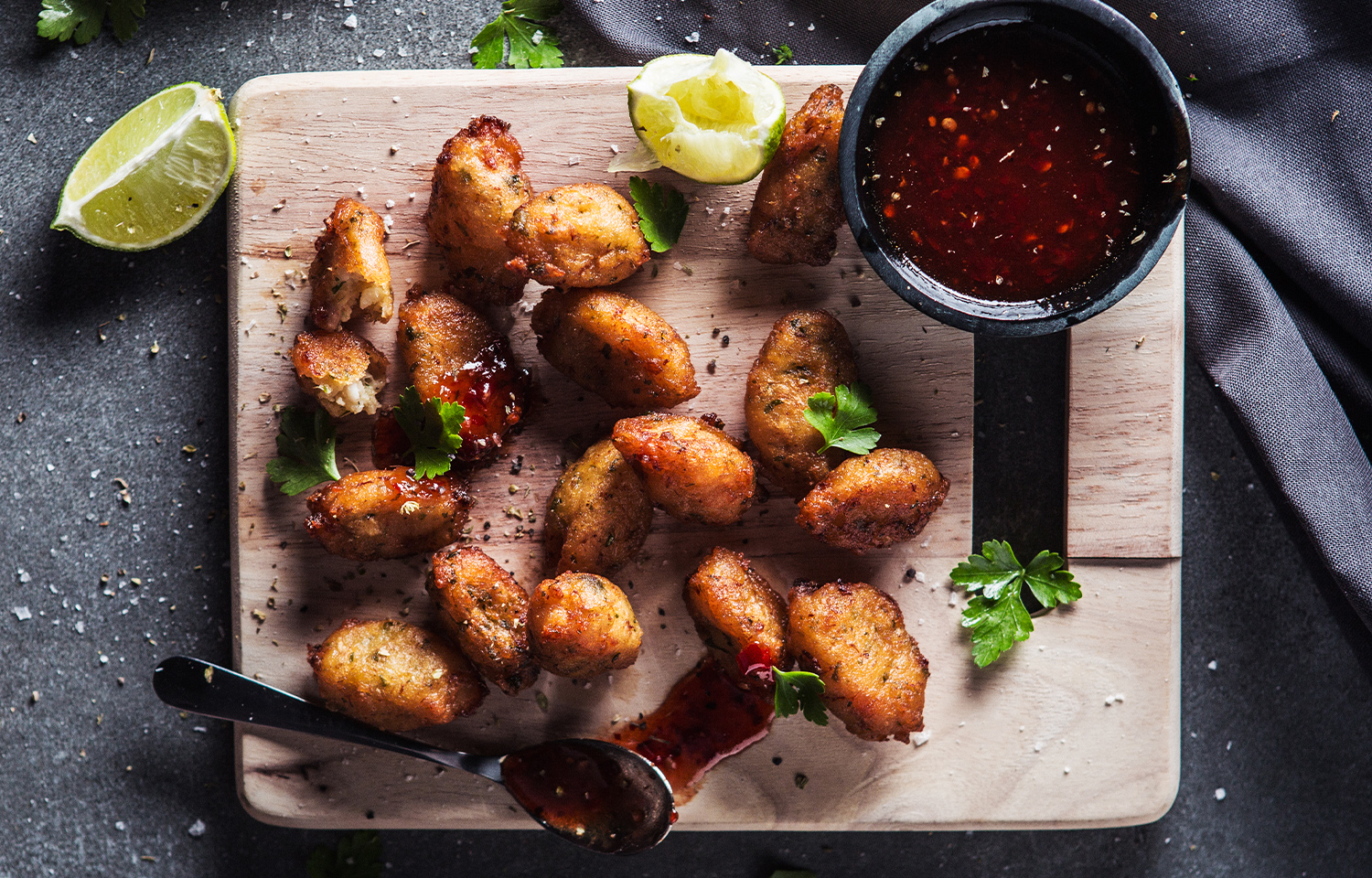 Spiced Cod Fritters
Ingredients
250g white fish (eg cod or haddock)
200g mashed potato
1 spring onions, finely sliced
2 cloves garlic, finely chopped
½ lime, juice and zest
½ tsp paprika
½ red chilli, finely chopped
1 large free range egg
1 large free range egg yolk
2 tbsp plain flour
We recommend: the George Foreman Evolve Grill with Deep Pan Plate.
Serves: 6-8
In a bowl, thoroughly mix all of the ingredients together.
Use two spoons to shape the mixture into rugby ball shaped fritters, and set aside until all of the mixture is shaped.
Fit the deep pan plate to your George Foreman Evolve Grill then pre-heat to 205ºC.
Add 1 tablespoon of oil into the deep pan plate, and once fully heated, add in the cod fritters and cook in batches for 4-8 minutes, making sure they are golden brown and crispy.
Serve with a sweet chilli dipping sauce and pass around!