Coronavirus – the latest updates from George Foreman Grills -
FIND OUT MORE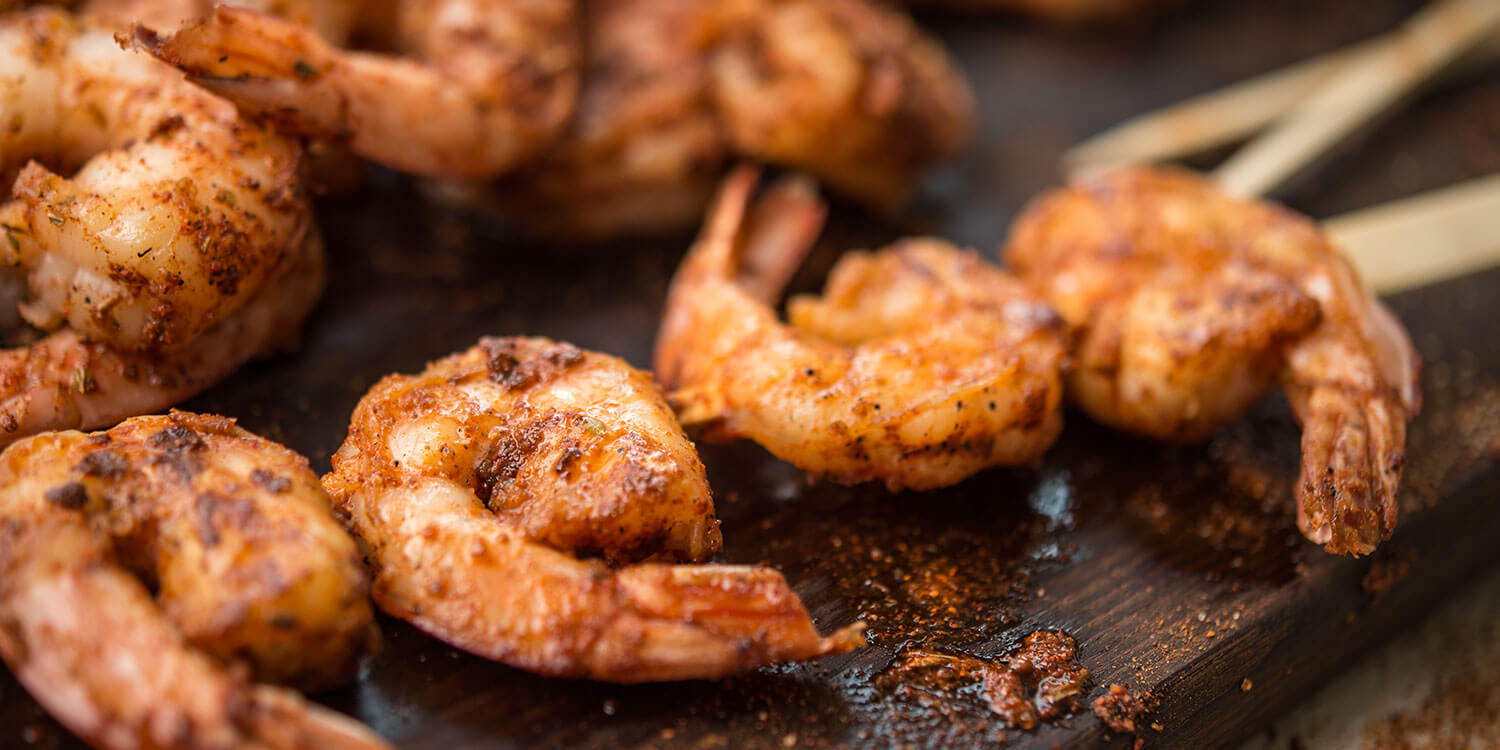 Prawn Skewers
Ingredients
4-8 skewers
8 large king prawns, peeled
2 red onions, roughly diced
2 red peppers, cut into rough dice
8 cherry tomatoes
3 tbsp olive oil
Salt and pepper to taste
Can be made using any George Foreman grill – we recommend the George Foreman Smokeless BBQ Grill.
Serves: 2-4
Firstly, soak your wooden skewers in water for 30 minutes so they don't burn once on the grill.
On each wooden skewer, thread on the prawns, cherry tomatoes, red pepper and red onion, alternating throughout. Repeat until all skewers are filled and set aside.
Pre-heat your favourite George Foreman Grill.
Brush the skewers with the olive oil and season to taste.
Cook each skewer for 8-12 minutes until cooked through.
Serve with your favourite dips - we recommend sweet chilli or Sriracha.