Coronavirus – the latest updates from George Foreman Grills -
FIND OUT MORE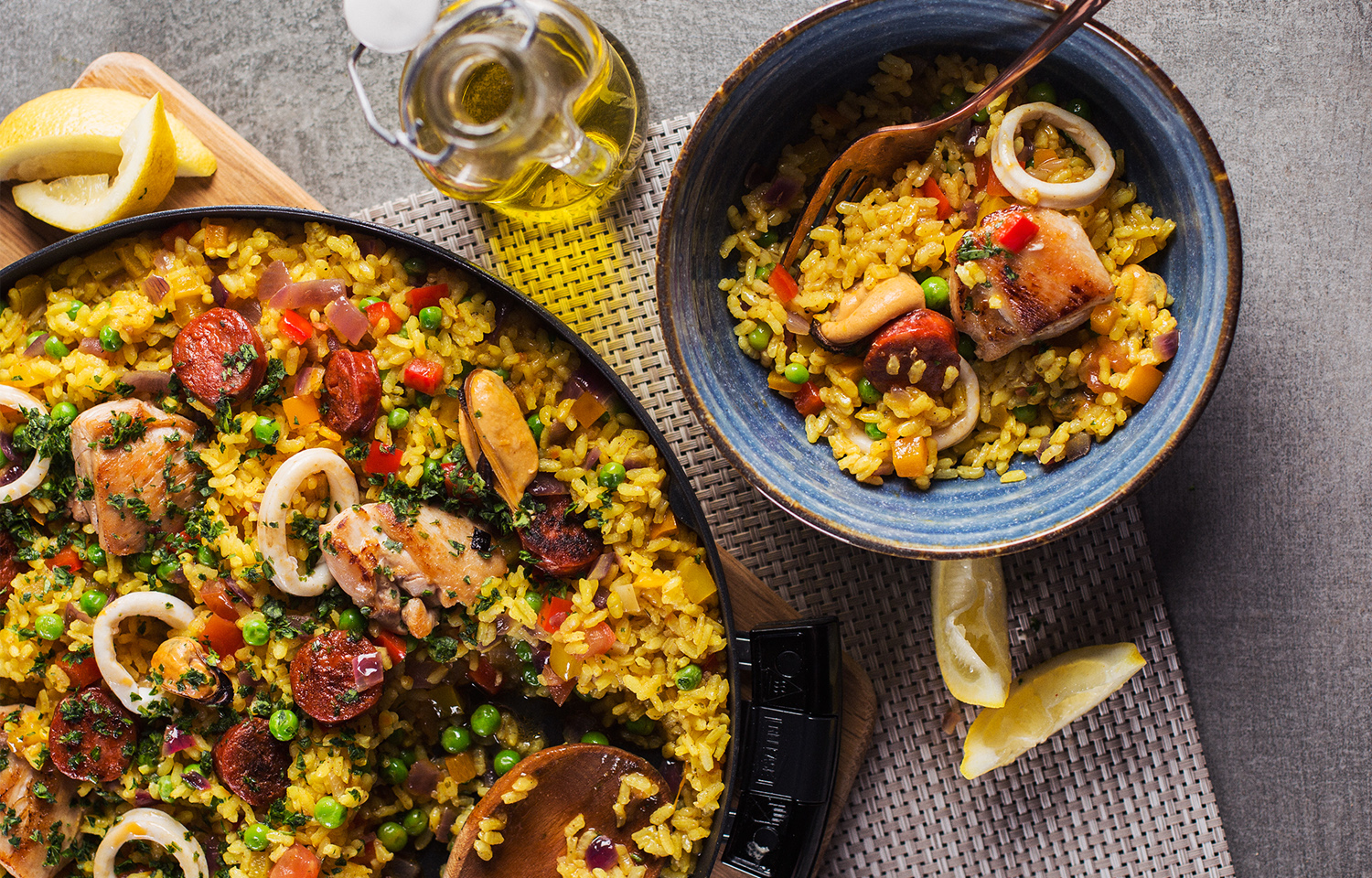 Paella
Ingredients
300g diced chicken thigh
2 tbsp olive oil
250g paella rice
120g chorizo, diced
½ onion, chopped
1 red pepper, chopped
1 tsp paprika
1 tsp tomato puree
100g squid, cut into rings
6-8 mussels, pre cooked
2 cloves garlic, finely chopped
3 ripe tomatoes, chopped
500ml hot chicken stock
1 pinch of saffron
Small handful of frozen peas
1 lemon, cut into 8 wedges
Attach the deep pan plate to the 360 grill and pre heat to maximum.
Add the oil and heat. Brown the chicken and then remove from grill. Add the chorizo and do the same as the chicken. Add the garlic, onion and pepper, cook for 2-3 minutes stirring occasionally. Add the paprika and tomato puree, cook for a further 2-3 minutes.
Turn the grill down to low and return the chicken to the grill and add the rice, chopped tomatoes, chicken stock and saffron.
Close the lid and cook for 15-20 minutes stirring a couple of times until the rice is starting to become tender. Return the chorizo to the grill. Add the peas, squid and mussels and cook until rice is tender. Squeeze ½ the lemon on top and serve.