Coronavirus – the latest updates from George Foreman Grills -
FIND OUT MORE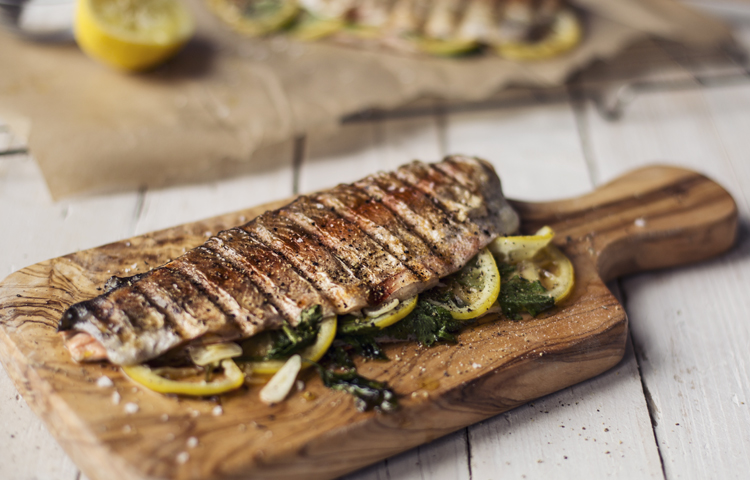 Lemon and Parsley Stuffed Grilled Trout
Ingredients
4 butterflied trout
5 lemon slices per fish
6-8 fresh parsley leaves per fish
2 garlic cloves per fish
Salt and pepper
Can be made using any George Foreman grill – we recommend the Large Fit Grill or Smokeless BBQ Grill.
Serves: 4
Open up the trout and check there are no bones left inside by lightly running your finger over the flesh, then season both sides with salt and pepper. Lay lemon slices and pieces of parsley within the open fish, alternating between them. Peel and roughly chop the garlic and sprinkle over the top of them lemon and parsley, and drizzle with olive oil. Close the fish.
Heat your favourite George Foreman Grill to maximum and cook the lemon and parsley stuffed trout for 5-8 minutes, depending on thickness of the fish.
Serve with your favourite seasonal sides – we recommend boiled new potatoes and Tenderstem broccoli!
Top tip – in most supermarkets with a fish monger they should be able to butterfly the trout for you!