Coronavirus – the latest updates from George Foreman Grills -
FIND OUT MORE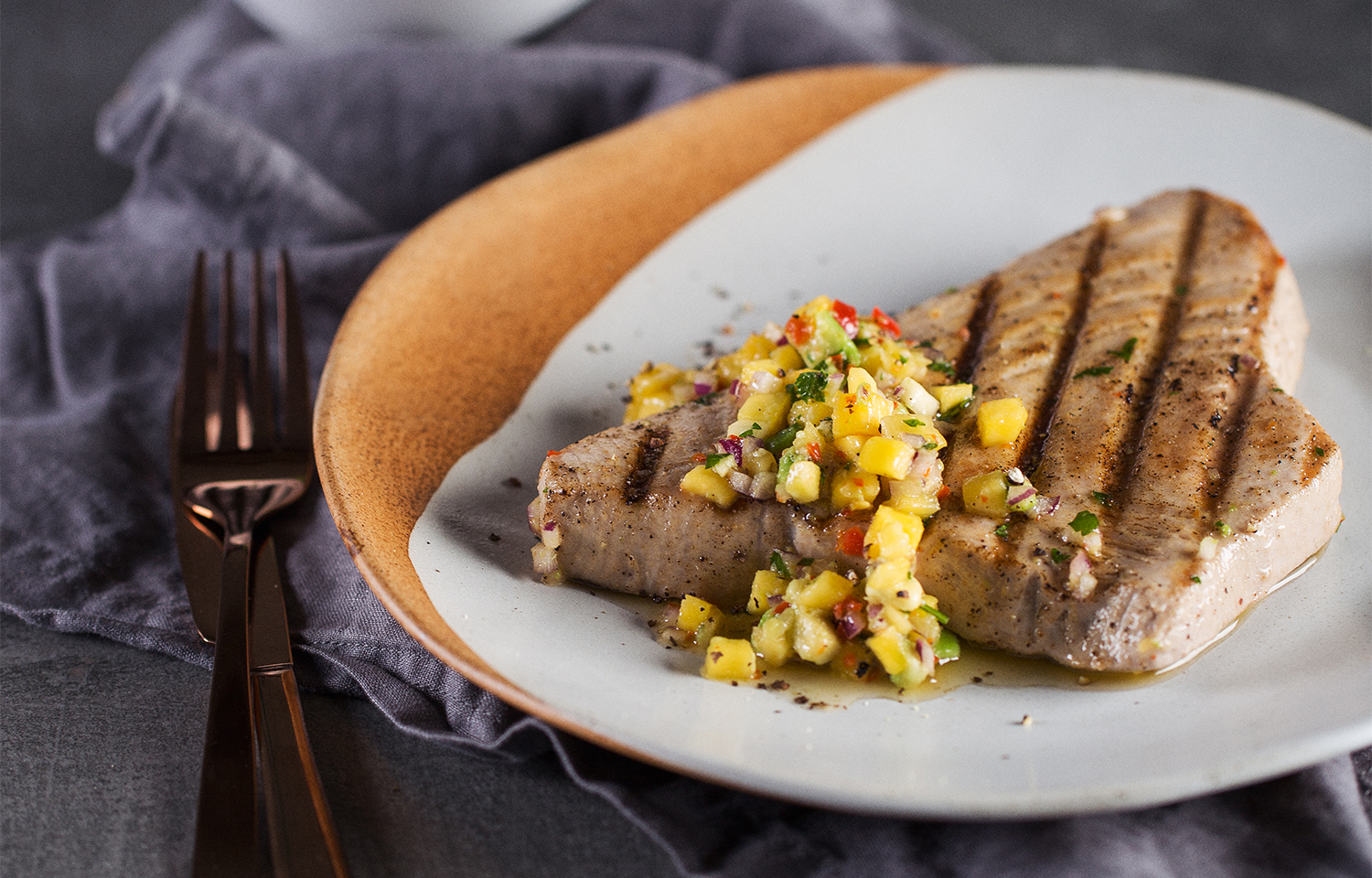 Grilled Tuna Steak with Mango and Avocado Salsa
Ingredients
2 tuna steaks, each steak approx. 250g
4 tbsp olive oil
1 mango, diced into approx. ½ cm pieces
½ red onion, finely diced
½ lemon juice
1 avocado, diced into approx. ½ cm pieces
½ red chilli, deseeded, finely diced
½ bunch coriander
In a bowl, mix the mango, red onion, lemon juice, avocado, chilli, coriander and 2 tbsp of the olive oil, season and set aside.
Drizzle the remaining olive oil over the tuna steaks and season to taste.
Pre-heat the grill to maximum and grill the tuna steaks for 4-8 minutes. Serve with the mango salsa.