Coronavirus – the latest updates from George Foreman Grills -
FIND OUT MORE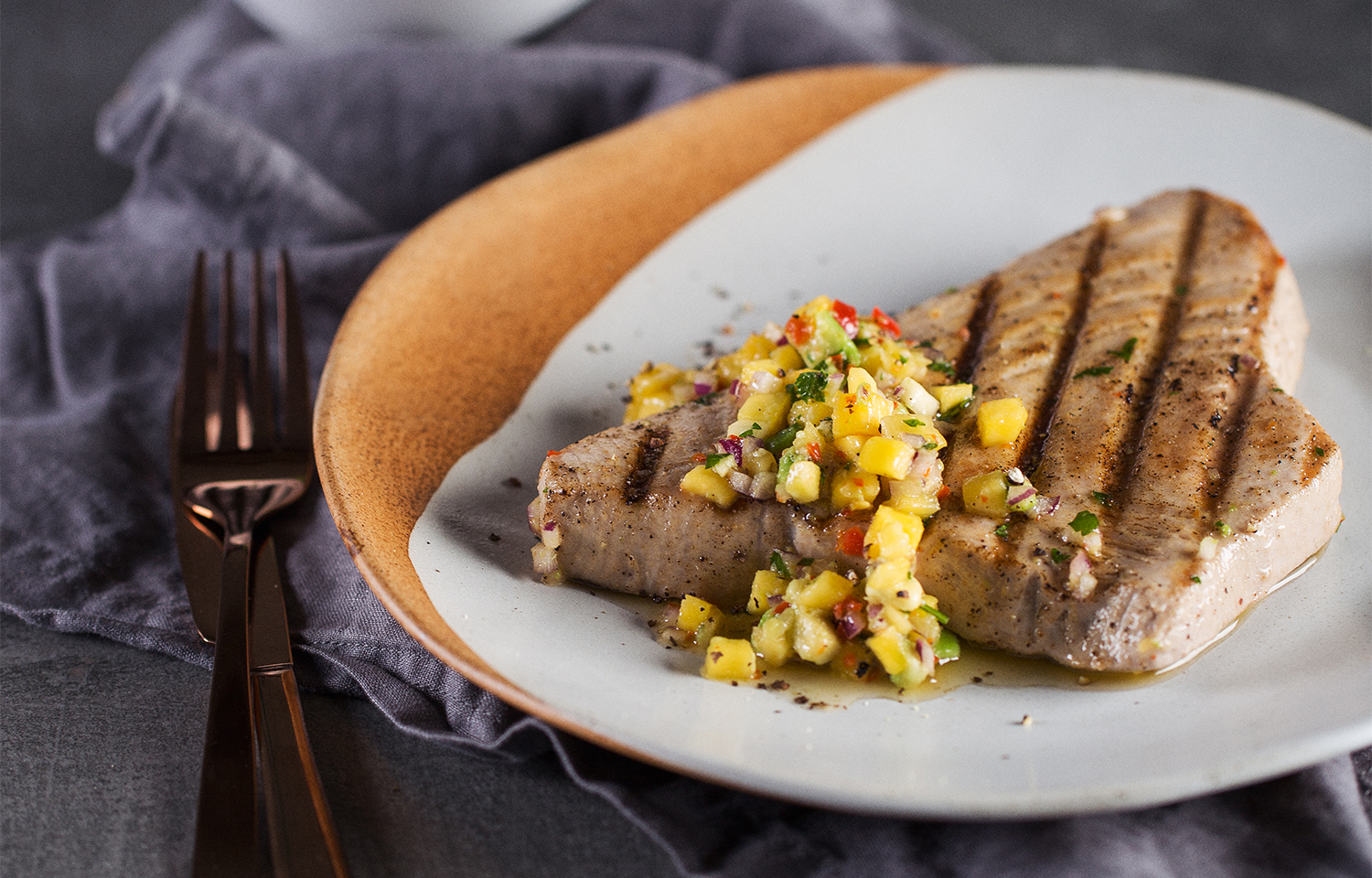 Grilled Tuna Steak with Mango and Avocado Salsa
Ingredients
2 tuna steaks, each steak approx. 250g
4 tbsp olive oil
1 mango, diced into approx. ½ cm pieces
½ red onion, finely diced
½ lemon juice
1 avocado, diced into approx. ½ cm pieces
½ red chilli, deseeded, finely diced
½ bunch coriander
Can be made using any George Foreman grill – we recommend the Large Fit Grill or Smokeless BBQ Grill.
Serves: 2
In a bowl, mix together the mango, red onion, lemon juice, avocado, chilli, coriander and 2tbsp of the olive oil, then season with salt and pepper to taste and set aside for later.
Drizzle the remaining olive oil over the tuna steaks and season to taste.
Pre-heat your favourite George Foreman Grill to maximum and cook the tuna steaks for 4-8 minutes, depending on your preference, with the lid closed.
Serve with the mango salsa drizzled over the top.
This dish is delicious however you have it, but we recommend paining with some buttery grilled baby new potatoes and a fresh leafy green salad for a light summer dinner!