Coronavirus – the latest updates from George Foreman Grills -
FIND OUT MORE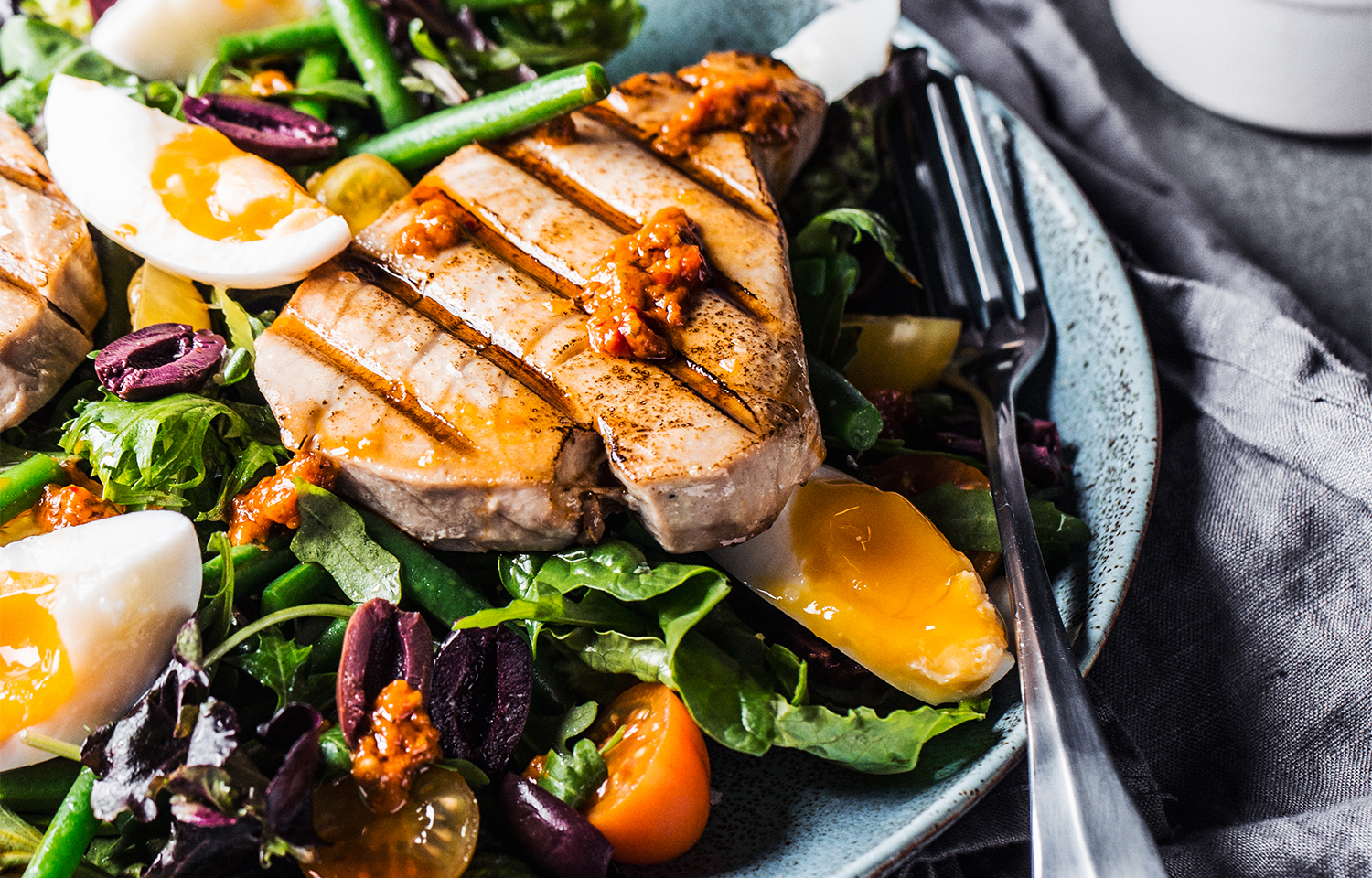 Grilled Tuna Salad Nicoise
Ingredients
2 tuna steaks
Olive oil
2 boiled eggs, cut in quarters
6-8 green beans, cooked in salted water
10-12 cherry tomatoes, cut in half
Kalamata olives, sliced
Lettuce leaves
Salt and pepper to taste
Can be made using any George Foreman grill – we recommend the Large Fit Grill or Smokeless BBQ Grill.
Serves: 2
Bring a pan of water to the boil, and cook your eggs to the desired runniness – around 4 minutes for runny and 6-8 minutes for set yolks. Once cooked, run under the cold tap to stop the cooking process and set aside for later.
Pre-heat your favourite George Foreman Grill to maximum. Brush tuna steaks with olive oil and season with salt and pepper, and place each on the grill.
Cook the tuna steaks with the lid down for 4-8 minutes, or to your liking – don't forget, your tuna steaks will cook faster in the grill than you might be used to in a pan, so make sure to keep an eye on them!
To assemble the salad, place a bed of lettuce into your bowls and top with the green beans, cherry tomatoes and olives. Then halve or quarter your boiled eggs and gently place on top, then add the cooked tuna steaks and you're ready to dig in!