Coronavirus – the latest updates from George Foreman Grills -
FIND OUT MORE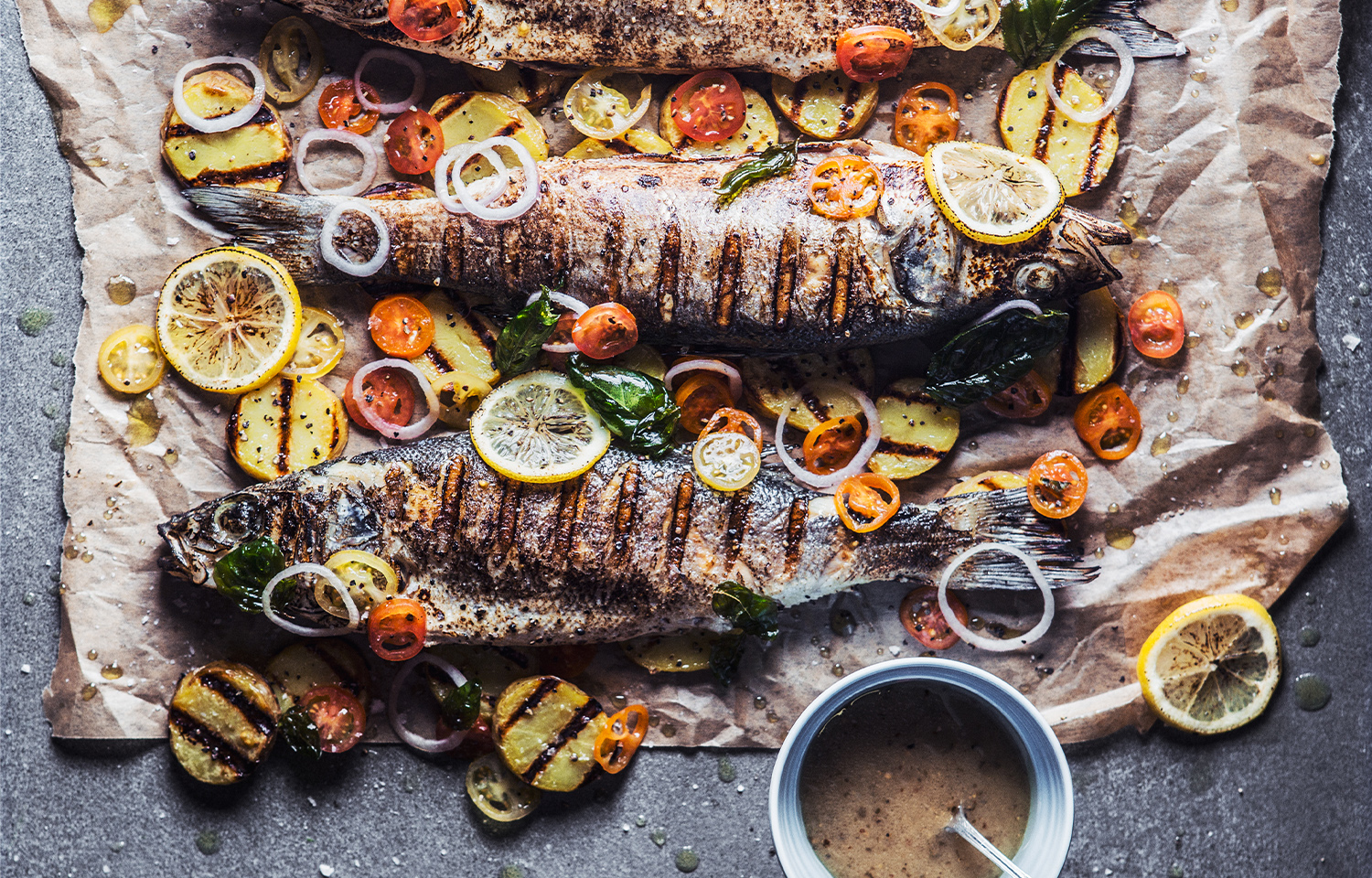 Grilled Sea Bream with Rosemary Potatoes
Ingredients
2 whole or 4 fillets seabream/ sea bass
4 tbsp olive oil
1 lemon, sliced
10-12 new potatoes
½ tbsp chopped rosemary
10-12 cherry tomatoes, sliced
1 banana shallot, sliced
Basil leaves
Salt and pepper to taste
In boiling lightly salted water cook the potatoes until just soft. Remove from the heat, drain and then under cold water until completely cooled. Drain and cut in halves.
Pre heat the grill to maximum. Toss the potatoes halves in half the olive oil, chopped rosemary and season. Cook on the grill for 3-4 minutes. Remove and set aside.
Brush the remaining olive oil on the fish and season. Cook on the grill for 6-12 minutes until cooked through and flesh starts to flake.
Remove from the grill and serve with the potatoes, tomato, shallot, lemon and basil leaves.