Coronavirus – the latest updates from George Foreman Grills -
FIND OUT MORE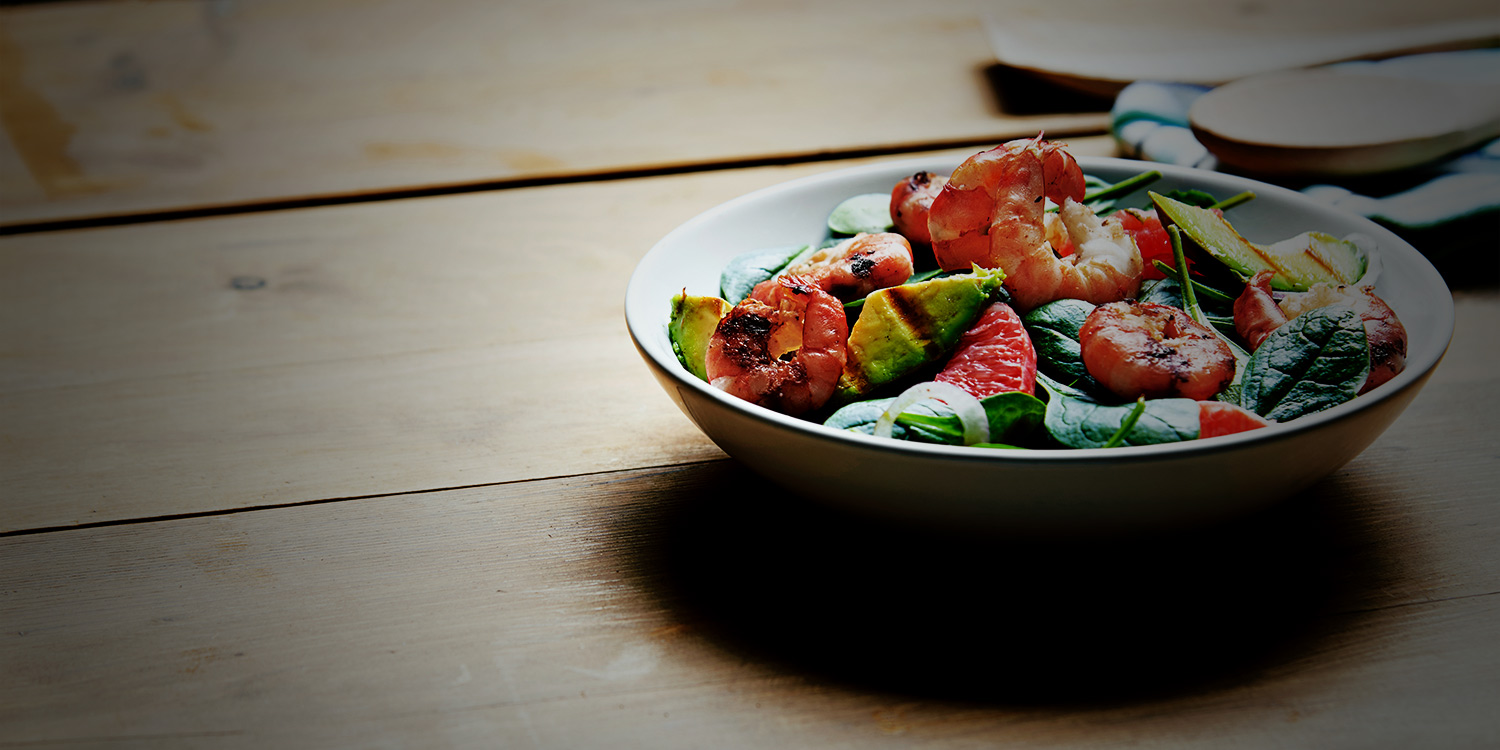 Grilled Prawn and Avocado with Grapefruit
Ingredients
80ml olive oil
60ml apple cider vinegar
3 tbsp. lime juice
2 tsp. finely grated lime zest
4 tsp. honey
1/2 tsp. each salt and freshly ground black pepper
4 small ripe avocados, halved and pitted
900g prawns (16/20 count), peeled and deveined
3.6kg baby spinach
150g very thinly sliced red onion
Can be made using any George Foreman grill – we recommend the Large Fit Grill or Smokeless BBQ Grill.
Serves: 4
Pre-heat your favourite George Foreman Grill to maximum.
In a small bowl, whisk together the oil, vinegar, lime juice and zest, honey, salt and pepper. Take 2tbsp of this dressing into another bowl and mix into the prawns. Then lightly brush some of the original dressing over the cut side of each avocado half.
Grill the prawns for 2-3 minutes per side or until they have turned pink. Remove from the grill.
Grill the avocado halves cut side down for 2-3 minutes, or until charred with grill marks. Remove from the grill.
Score the flesh of each avocado half into 6 strips, then run a spoon between the flesh and the hard skin to release the avocado strips.
Toss together the avocado, prawns, baby spinach, red onion and grapefruit with the remaining dressing until coated, and serve.
Tip: Garnish the salad with crumbled goat cheese and toasted almond slices for more of a filling meal!