Coronavirus – the latest updates from George Foreman Grills -
FIND OUT MORE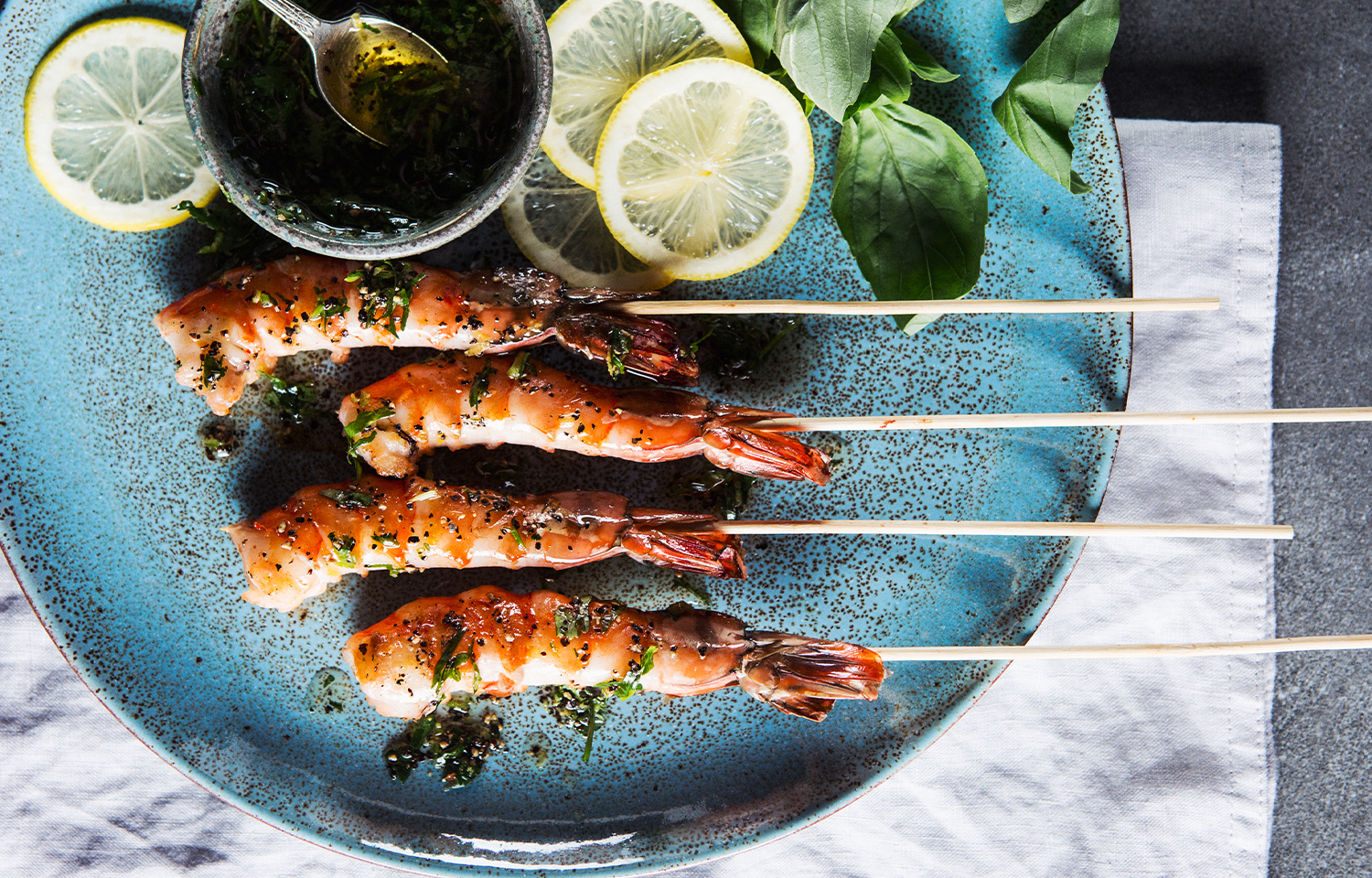 Grilled King Prawn Skewers
Ingredients
12 wooden skewers, soaked in water for 30 minutes
12 jumbo king prawns, peeled and deveined
1 lemon, zest
1 tsp sea salt flakes
1 tsp cracked black pepper
For the dressing:
2 tbsp olive oil
2½ tbsp lemon juice
½ tbsp white wine vinegar
Salt and pepper to taste
Can be made using any George Foreman grill – we recommend the Large Fit Grill or Smokeless BBQ Grill.
Serves: 4
In a bowl, prepare your dressing by combining the olive oil, lemon juice, white wine vinegar, salt and pepper. Mix thoroughly and set aside.
In a separate small bowl, combine the lemon zest, salt and pepper, and stir in the prawns, coating thoroughly.
Thread each prawn onto each skewer from top to tail (or tail to top), so the prawn is skewered upright.
Pre-heat your grill to maximum. Once up to temperature, cook the prawns for 4-8 minutes until cooked through.
Once fully cooked, remove the prawns from the grill and brush with the dressing immediately. Serve and enjoy!