Coronavirus – the latest updates from George Foreman Grills -
FIND OUT MORE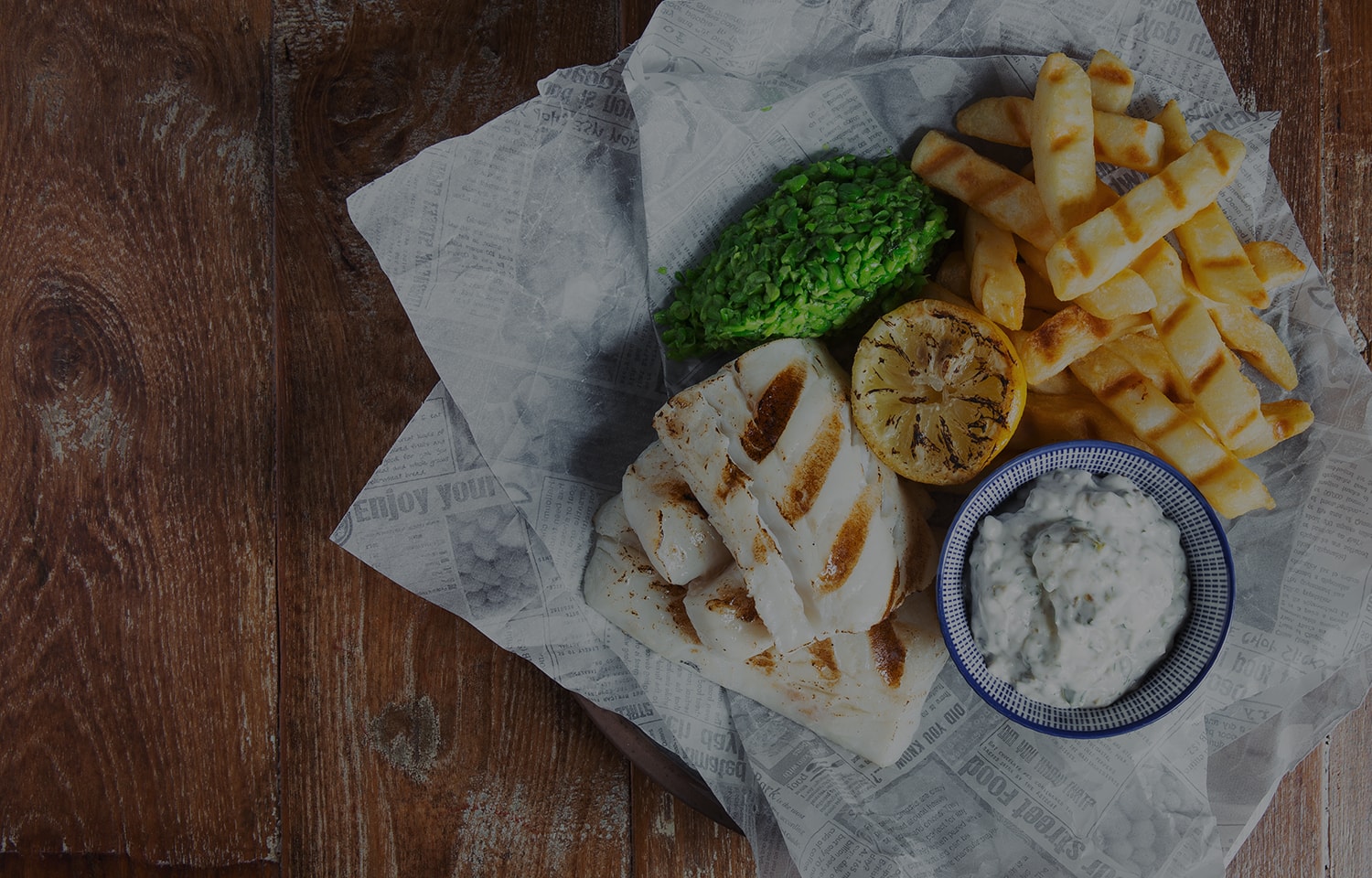 Fish and Chips
Ingredients
2 cod fillets
200g frozen chips
2 tbsp. mushy peas
2 tbsp. tartar sauce
1 lemon
Can be made using any George Foreman grill – we recommend the Large Fit Grill or Smokeless BBQ Grill.
Serves: 2
Pre-heat your favourite George Foreman Grill – if using a grill with a temperature dial, set it to a medium heat.
Place your frozen chips on the grill and cook for 10 minutes. Move them over to one side (but keep on the grill) and then add the cod fillets to the grill.
Once the chips and cod are piping hot (this should take another 5-7 minutes), remove from the grill and place onto your plate. Slice your lemon in half and grill for a couple of minutes just until they are lightly charred – you might want to press down on the skin side to increase the lemon's contact with the grill, but be careful not to touch the hot grill!
Serve your fish and chips with a generous dollop of tartar sauce, mushy peas and grilled lemon.