Coronavirus – the latest updates from George Foreman Grills -
FIND OUT MORE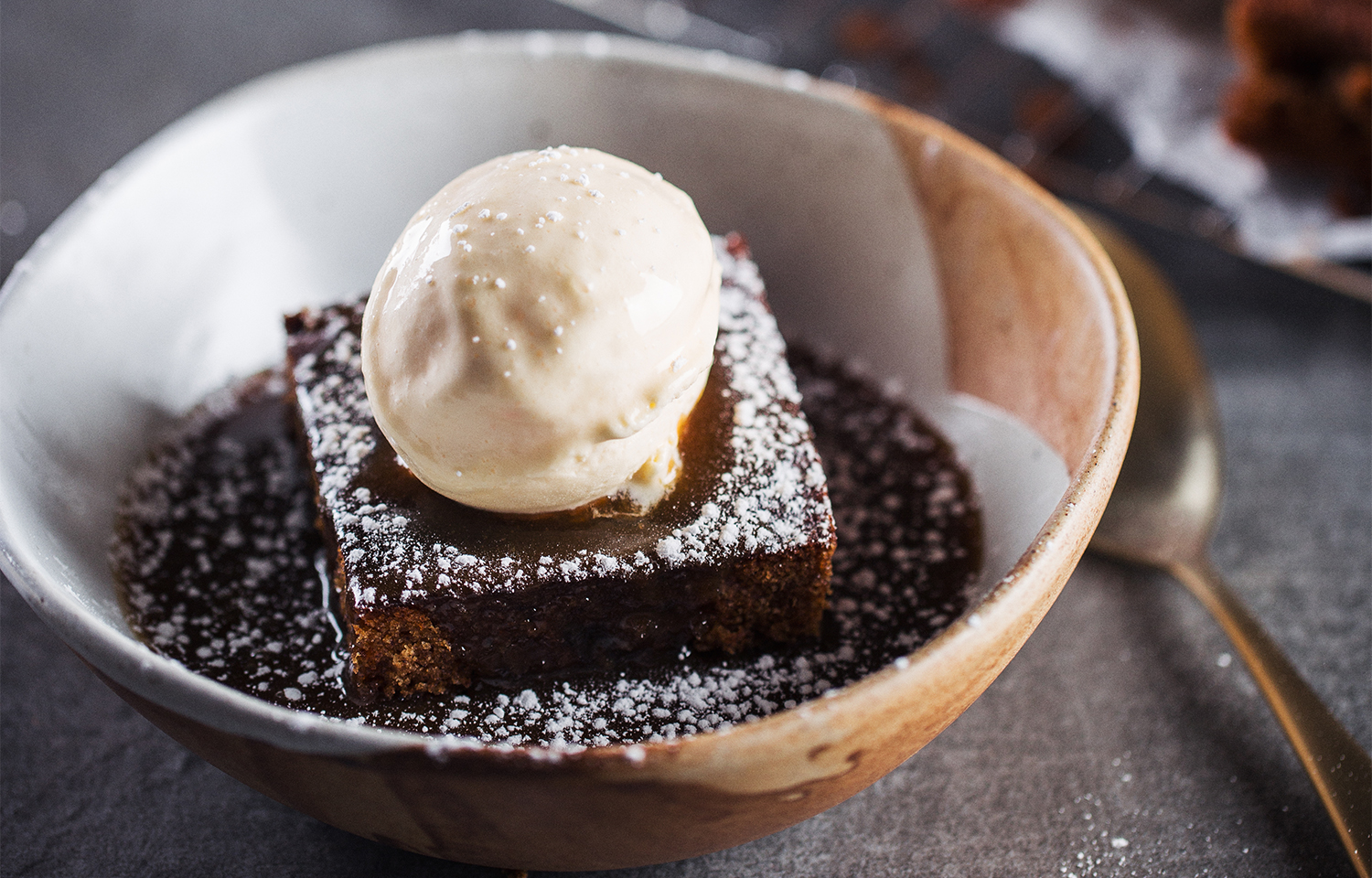 Sticky Toffee Pudding
Ingredients
300g chopped dates
120ml milk
½ tsp bicarbonate of soda
180g plain flour
1 tsp baking powder
½ tsp salt
1 tsp mixed spice
180g dark brown sugar
120g soft unsalted butter
2 large free range eggs
For the butterscotch sauce-
180g dark brown sugar
250ml double cream
50g unsalted butter
We recommend: the George Foreman Evolve Grill with Deep Pan Plate.
Serves: 4-6
Firstly, line the deep pan plate of your George Foreman Evolve Grill with baking paper and set aside for later.
To make the butterscotch sauce, add 180g of the dark brown sugar, the double cream and 50g unsalted butter to a pan and heat, stirring continuously. Just before it begins to boil, remove from the heat and set aside.
For the sticky toffee pudding, add the dates and milk to a separate saucepan and bring to the boil. Remove from the heat and stir in the bicarbonate of soda and set aside to cool.
In a bowl, whisk together the butter and sugar until well combined, then add the eggs one at a time and mix thoroughly. Stir in the cooled dates then sift in the flour, baking powder, salt and mixed spice and gently fold into the mix.
Transfer the sticky toffee pudding mixture into the deep pan plate you lined earlier, and attach to the Evolve Grill. Cook at 160oC for 15-20 minutes.
Once cooked, turn off the grill and leave to cool for 15 minutes before serving.
Serve in portions with a generous helping of butterscotch sauce over the top and a scoop of ice cream for a delicious dessert that'll be gone in seconds!