Coronavirus – the latest updates from George Foreman Grills -
FIND OUT MORE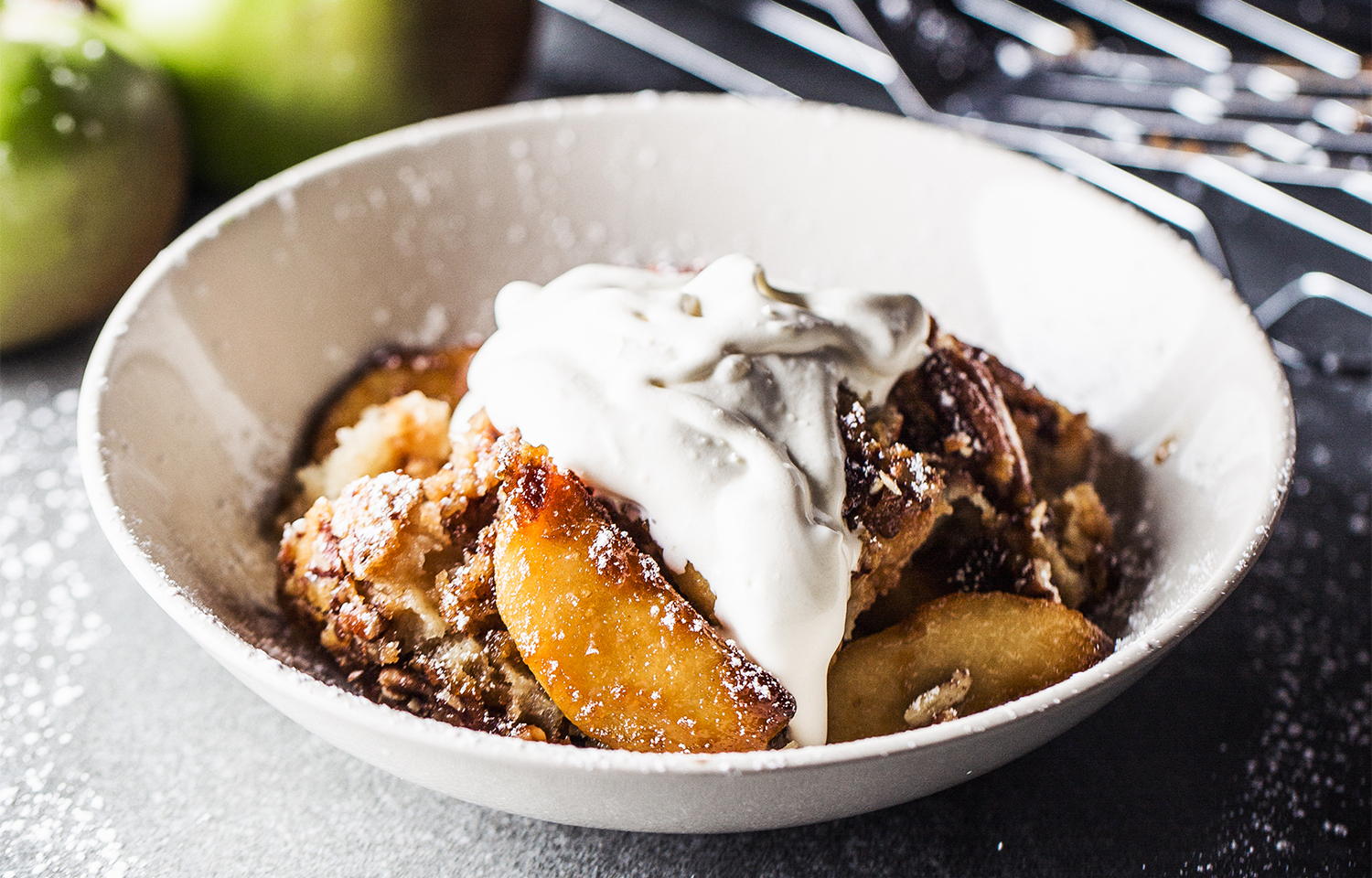 Sticky Toffee Apple Bake
Ingredients
140g self-raising flour
1 tbsp baking powder
100g golden caster sugar
½ tsp salt
85g butter, melted
200ml milk
1 large free range egg
1 tsp vanilla extract
2 Bramleys apples, peeled, cored and sliced
25g dark brown sugar
75ml boiling water
70g pecan nuts
200ml double cream
We recommend: the George Foreman Evolve Grill with Deep Pan Plate.
Serves: 4-6
Add the dark brown sugar to a bowl, then carefully pour over the 75ml boiling water and stir until it is fully dissolved. Set aside.
In a separate bowl, sieve together the flour, baking powder, sugar and salt. Then in a third bowl, mix together the butter, milk, egg and vanilla extract. Once mixed, combine the dry and wet ingredients together.
Before heating, grease the deep pan plate with a little butter then arrange the apples in the bottom. Pour the batter mixture over the apples and then spoon the sugar mix over the top.
Fit the deep pan plate to your George Foreman Evolve grill and heat to 160ºC. Cook for 15-25 minutes until the pudding has risen and is golden.
Serve with cream, vanilla ice cream or custard for a truly tasty seasonal treat!