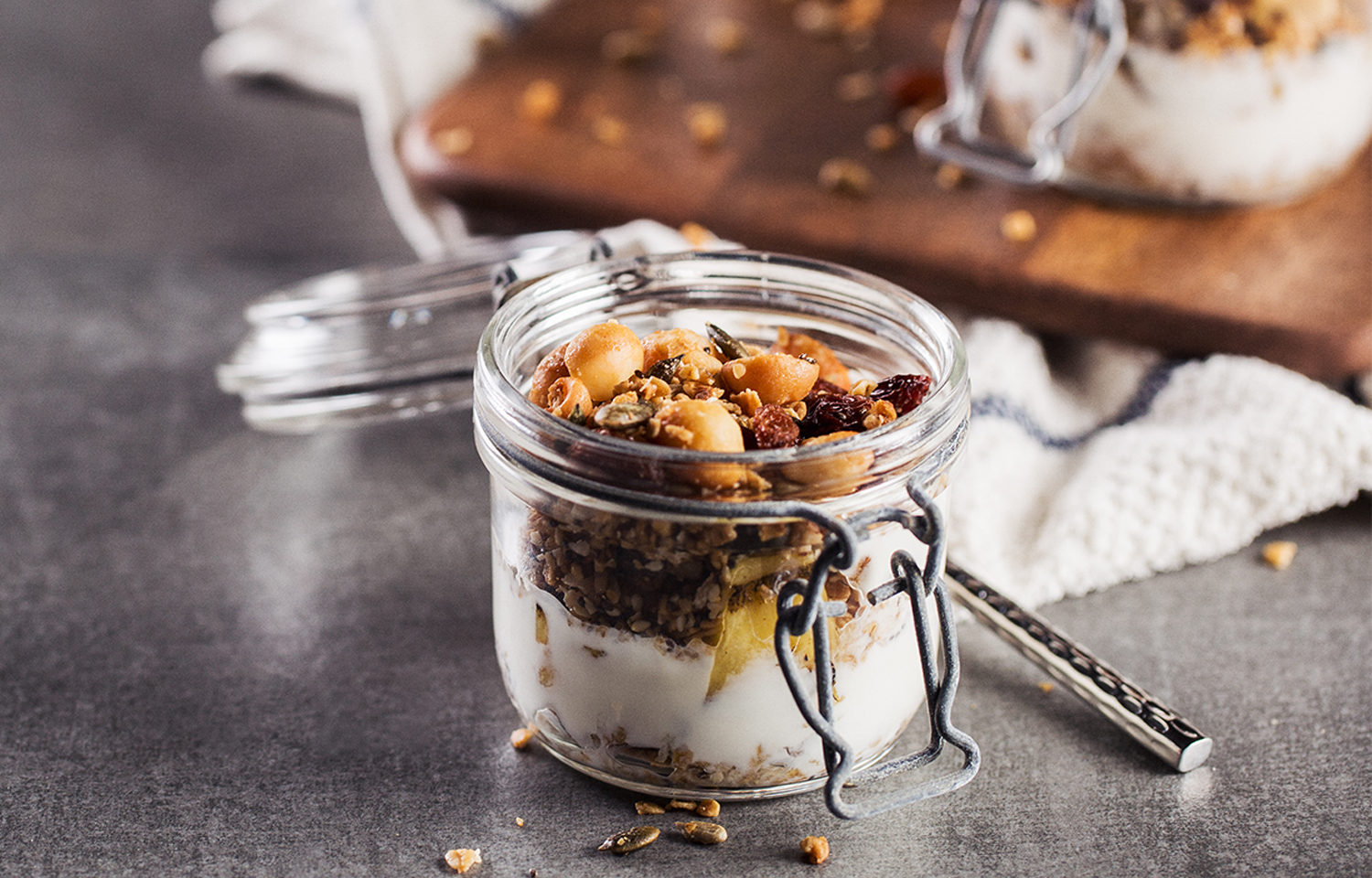 Grilled Pineapple Granola Pot
Ingredients
1 large pineapple, peeled and cut into rings
100ml golden syrup
100ml water
600g Greek yoghurt
200g blueberries
For the granola –
100g maple syrup
1 tbsp honey
1 tbsp vegetable oil
1 tsp vanilla extract
150g porridge oats
25g sunflower seeds
20g sesame seeds
20g chia seeds
25g pumpkin seeds
50g flaked almonds
75g sultanas
25g desiccated coconut
Pre heat the 360 Grill to medium with the deep pan plate attached.
In a medium bowl, mix together the maple syrup, honey, vegetable oil and vanilla. Add the porridge oats, seeds and almonds and mix well.
Add the mixture to the deep pan and cook for 15-20 minutes, stirring regularly as to avoid burning.
Add the sultanas and coconut and cook for a further 10-15 minutes, stirring regularly. Remove and allow to cool.
Attach the grill plates and heat the grill to maximum. Place on your pineapple rings and grill for 6-8 minutes.
In a saucepan, bring the syrup and water to the boil, then remove from the heat. Mix the grilled pineapple with the syrup and allow to cool completely.
In your pot, jar or ramekin of choice, layer the granola, Greek yoghurt, blueberries and grilled pineapple.