Coronavirus – the latest updates from George Foreman Grills -
FIND OUT MORE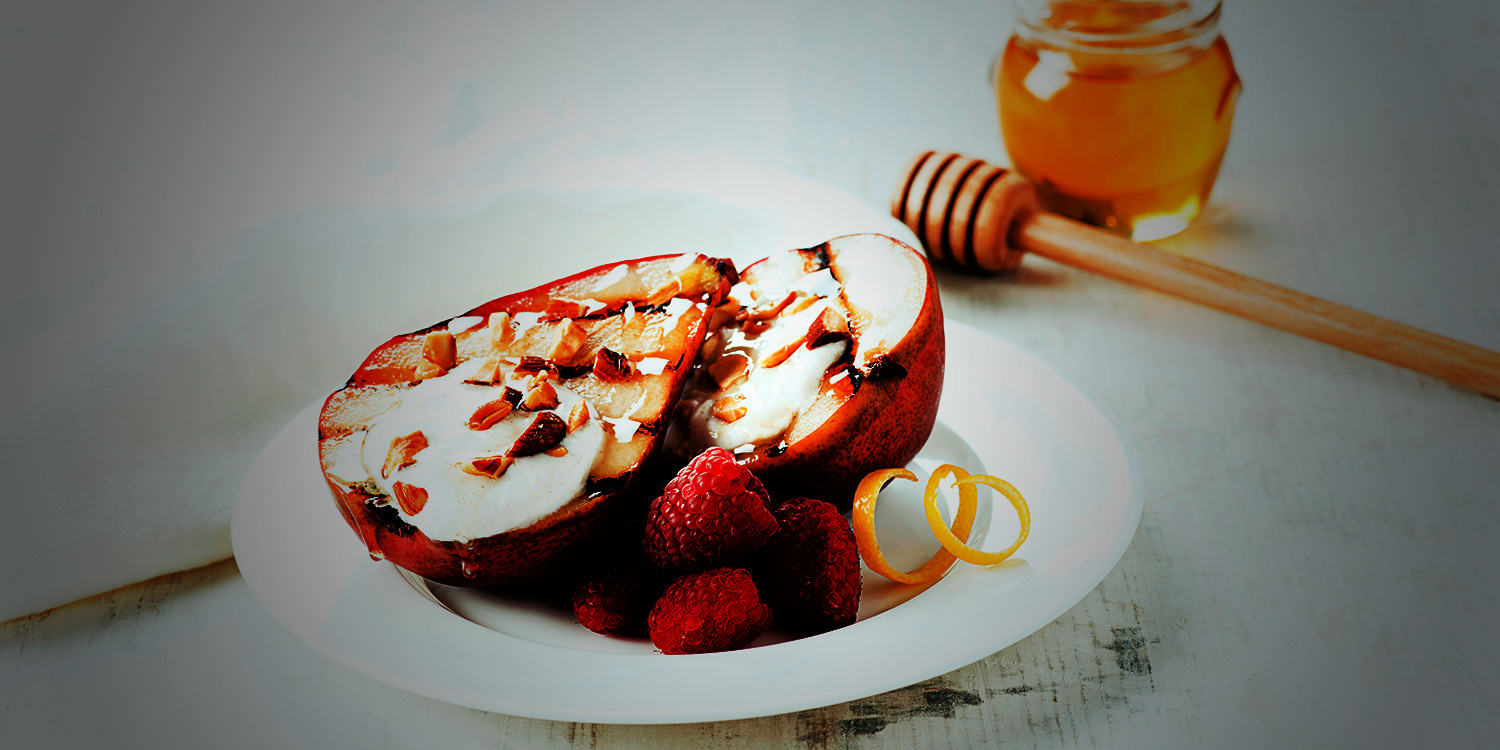 Grilled Pears with Honey
Ingredients
4 ripe pears, halved and cored
1 tbsp. melted butter
300g Greek yogurt
3 tbsp. honey
1/2 tsp. finely grated lemon zest
Pinch cinnamon
2 tbsp. toasted chopped almonds
Can be made using any George Foreman grill – we recommend the Large Fit Grill or Smokeless BBQ Grill.
Serves: 4
Pre-heat your favourite George Foreman Grill for 5 minutes with the lid closed.
In the meantime, toss pear halves with melted butter until they are thoroughly coated.
When the grill is piping hot, place your buttery pears onto the grill plate, cut side down, and cook for 2 minutes. Turn and cook for an additional 1 to 2 minutes or until golden and tender.
Meanwhile, stir the honey, lemon zest and cinnamon into the yoghurt.
To serve, place the grilled pears onto a plate and add a generous dollop of your flavoured yoghurt on top. Sprinkle over flaked almonds and drizzle with a little extra honey.
Tip: Serve with fresh raspberries for added deliciousness!