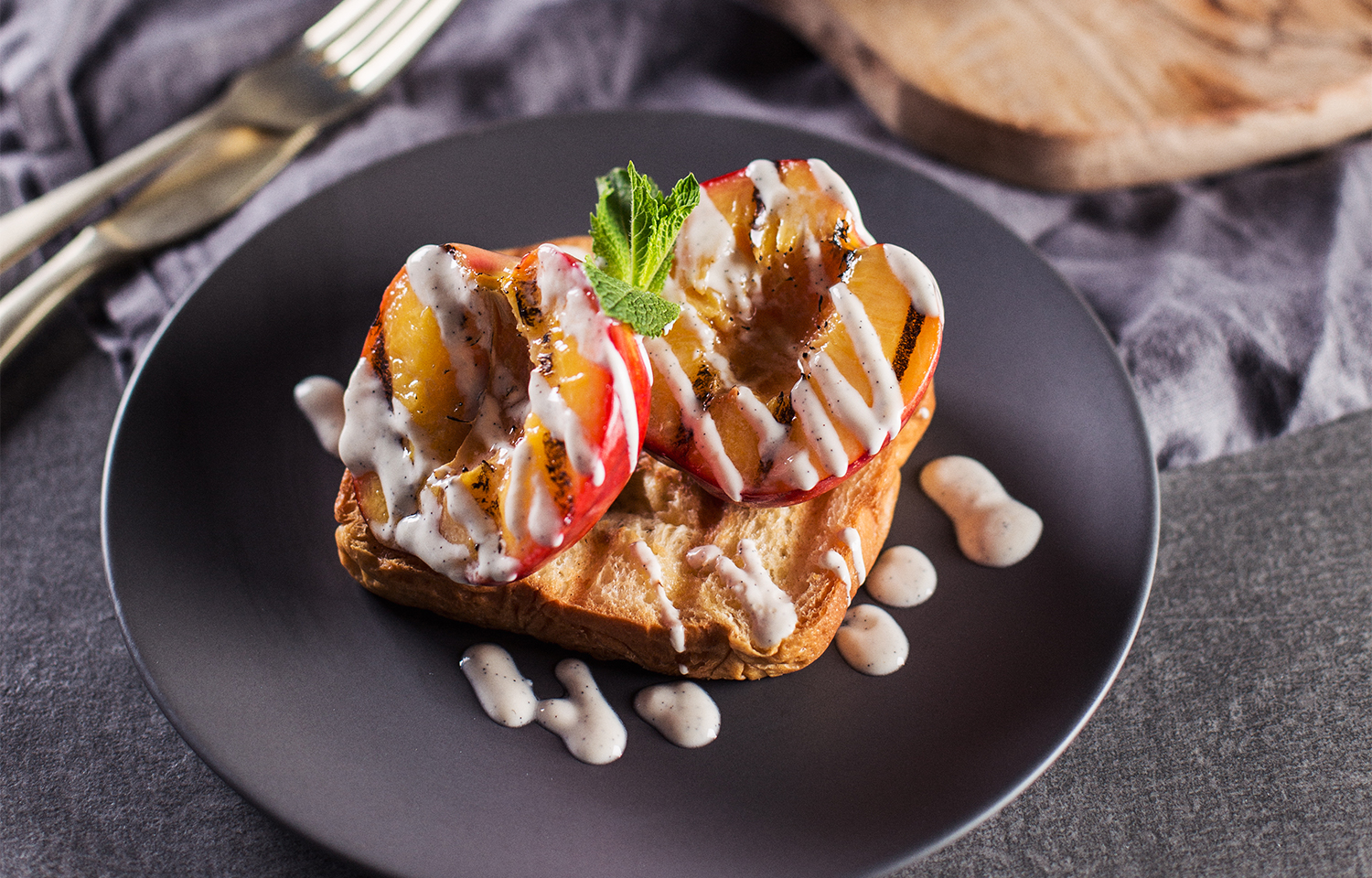 Grilled Peaches on Brioche with Vanilla Yoghurt
Ingredients
4 ripe peaches, cut in half with the stone removed
2 tbsp sunflower oil
4 slices brioche bread
300g Greek yoghurt
2 tsp vanilla extract
Mix the Greek yoghurt and vanilla together and set aside.
Pre heat the grill to maximum, lightly brush both sides of the brioche with 1 tbsp of the sunflower oil, and grill for 2-3 minutes.
Brush the remaining sunflower oil over the peaches and grill for 4-5 minutes.
Lay 2 halves of peach on top of a piece of brioche, drizzle with some of the vanilla yoghurt.