Coronavirus – the latest updates from George Foreman Grills -
FIND OUT MORE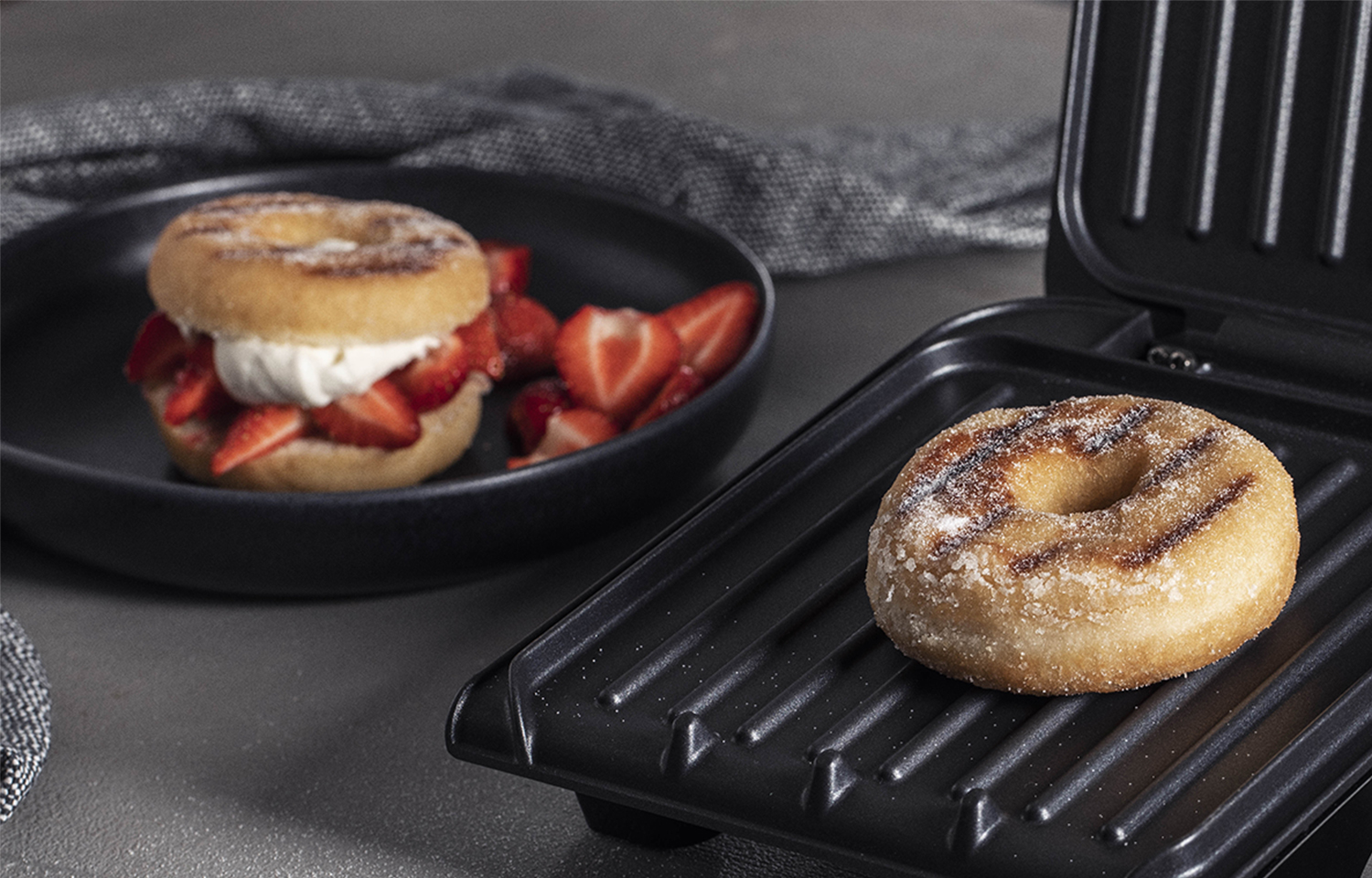 Grilled American Doughnuts
Ingredients
2-4 ring doughnuts
Whipped cream
Strawberries
Optional:
Can be made using any George Foreman grill – we recommend the Medium Fit Grill or Medium Steel Grill.
Serves: 2-4
Pre-heat your favourite George Foreman Grill to maximum.
Place each whole doughnut on the grill, close the lid and cook for 1-2 minutes, or until the outside begins to char and crisp up.
Remove your grilled doughnuts and serve with your favourite dessert toppings – we recommend whipped cream and fresh strawberries, but your favourite ice cream and a drizzle of melted chocolate would be delicious too!