Coronavirus – the latest updates from George Foreman Grills -
FIND OUT MORE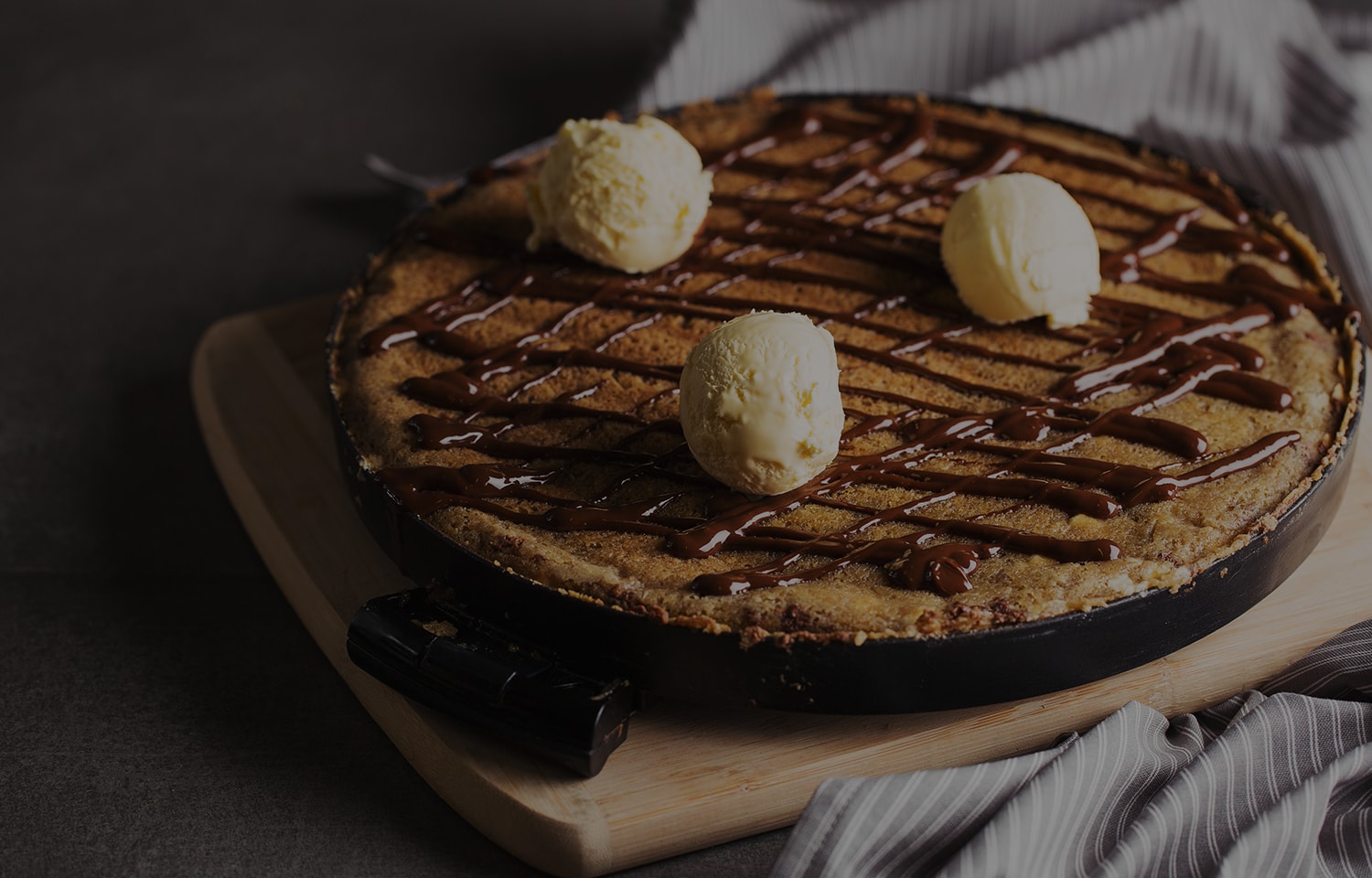 Cookie Dough
Ingredients
225g butter, soft
120g light Muscovado sugar
120g golden caster sugar
3 tsp vanilla extract
2 large free range eggs
340g plain flour
¾ tsp bicarbonate of soda
½ tsp salt
150g white chocolate chunks
150g milk chocolate chunks
We recommend: the George Foreman Evolve Grill with Deep Pan Plate.
Serves: 6-8
Sift the flour, bicarbonate of soda and salt into a bowl.
In a separate large bowl, beat together the butter, Muscovado sugar and golden caster sugar until light and fluffy. Add each egg one at a time, beating thoroughly in between. Then mix in the vanilla extract.
Carefully fold the dry ingredients into the butter mix and stir through the chocolate chunks.
Lightly grease the deep pan plate and tip in the cookie dough. Spread evenly and make sure the dough reaches the sides.
Attach the deep pan plate to the grill and cook on medium heat for 15-20 minutes, checking periodically to ensure it doesn't burn.
Serve hot with a scoop of vanilla ice cream.