Coronavirus – the latest updates from George Foreman Grills -
FIND OUT MORE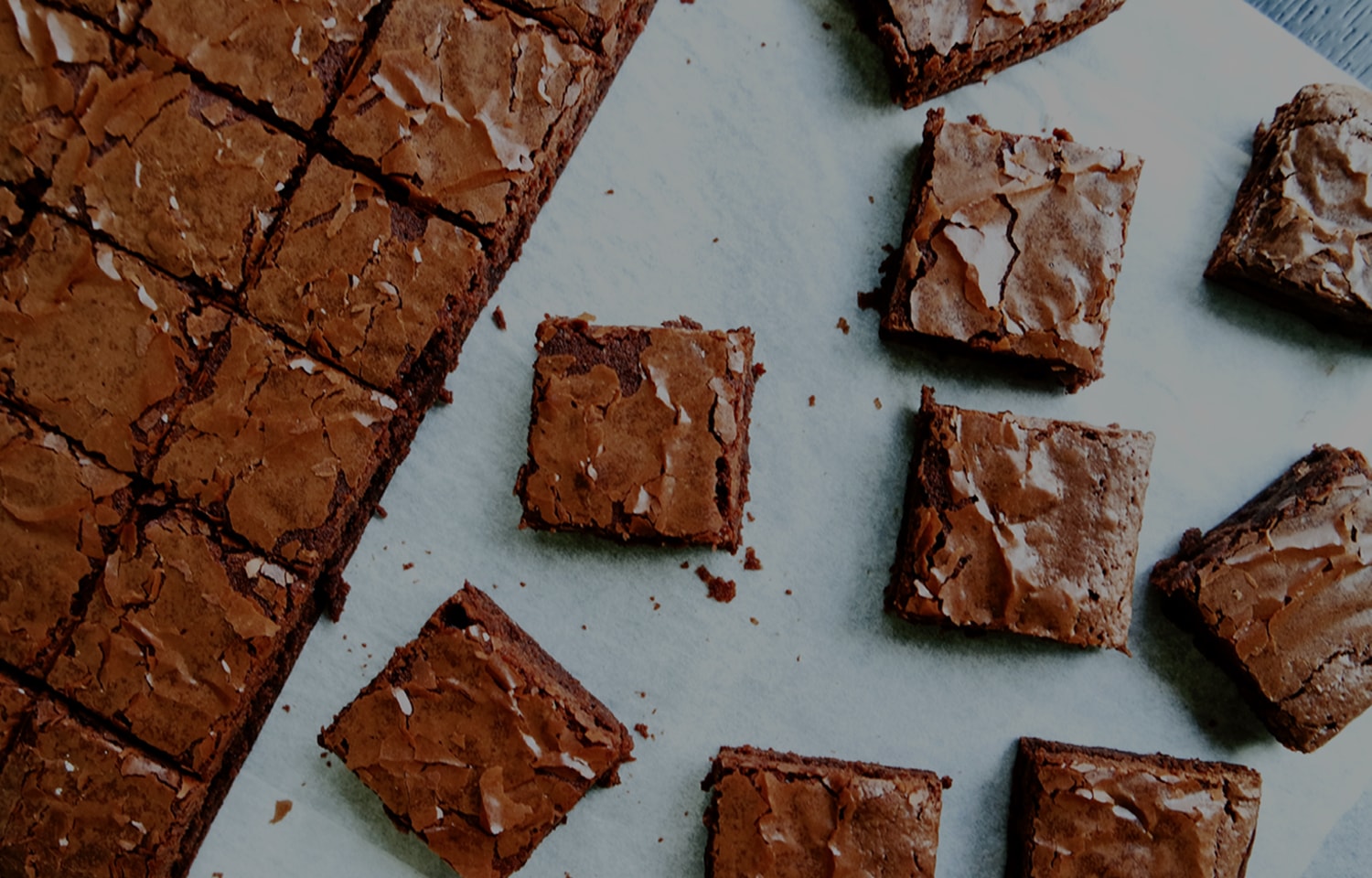 Chocolate Brownies
Ingredients
Brownie
185g unsalted butter, melted
185g dark chocolate
275g golden caster sugar
3 large free range eggs
1 tsp vanilla extract
40g cocoa powder
85g plain flour
100g dark chocolate drops
100g white chocolate drops
Topping
200g butter
150g white chocolate
280g icing sugar
1 tsp vanilla extract
Popping candy
We recommend: the George Foreman Evolve Grill with Deep Pan Plate.
Serves: 8-12
Line the deep pan plate of your George Foreman Evolve Grill with baking paper, then attach to your grill and pre-heat to 160o
In a bowl, whisk together the eggs, sugar and vanilla extract until light and fluffy – this should take approximately 5-6 minutes.
In a small saucepan, heat the butter and chocolate together, stirring regularly until melted and fully combined. Leave to cool slightly for a few minutes.
Gradually pour the chocolate into the sugary egg mixture, whisking continuously. Once combined, sieve in the flour and cocoa powder, then slowly fold into the wet mixture making sure it is well combined but do not overmix. Finally, fold in the chocolate drops.
Pour the mix into your deep pan plate and spread it out to an even thickness all over. Cook for approximately 25 minutes, then turn off and leave too cool in the deep pan.
In a bowl, whisk together add the butter and vanilla until it starts to turn white and fluffy. Melt the chocolate in the microwave and into the butter, whisking continuously. Add the sugar and mix well.
Once the brownie has cooled cut into equal portions and using a piping bag pipe a little of the topping onto each portion. Sprinkle with the popping candy.