Coronavirus – the latest updates from George Foreman Grills -
FIND OUT MORE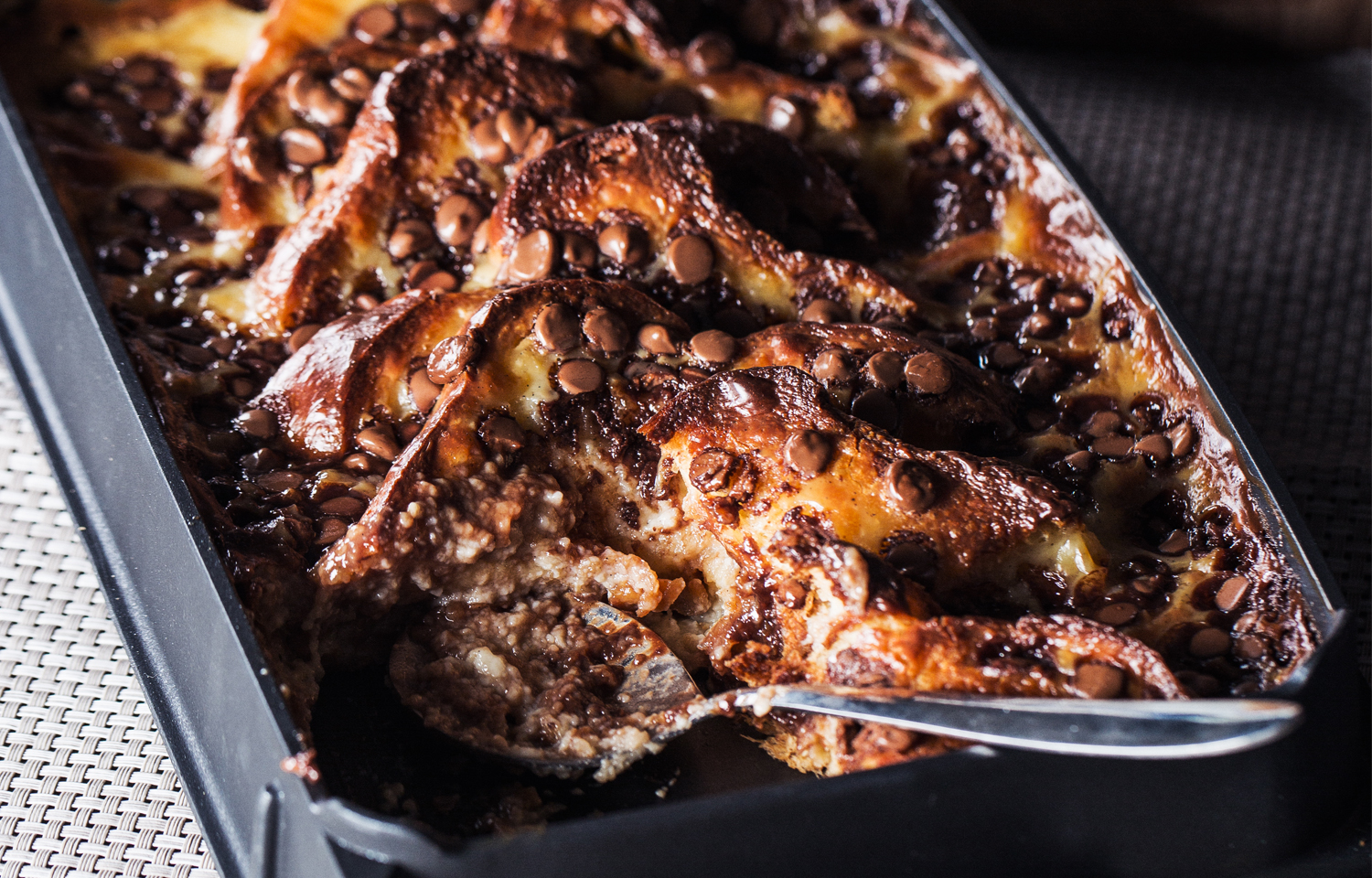 Chocolate and Brioche Bread and Butter Pudding
Ingredients
Brioche loaf (approx. 400g)
300ml vanilla Custard
1tsp vanilla bean paste
150g chocolate chips
We recommend: the George Foreman Evolve Grill with Deep Pan Plate.
Serves: 4-6
Attached the deep pan to your George Foreman Evolve Grill and pre-heat to a medium heat.
Cut your brioche into slices about an inch thick, then half each once diagonally to make triangles. Arrange into the deep pan dish with the cut edges on the bottom of the pan and the crust facing upwards.
Mix the vanilla paste into your custard and pour over the top of your arranged brioche, then liberally sprinkle the chocolate chips on top.
Close the George Foreman Evolve lid and cook for around 25-30 minutes, or until the loaf is browning on top and the custard is cooked.
Serve piping hot on its own or with a drizzle of melted white chocolate for a truly decadent dessert!