Coronavirus – the latest updates from George Foreman Grills -
FIND OUT MORE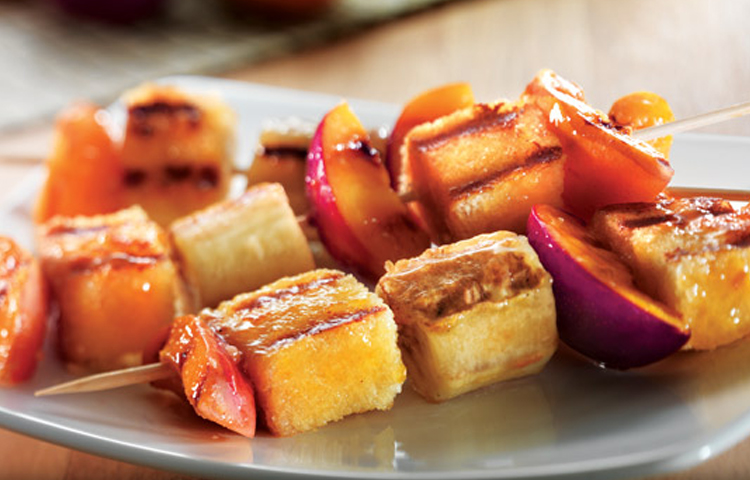 Cake-Babs
Ingredients
1 small Madeira cake
2 Fresh peaches, apricots or nectarines
3 Bananas Kebab sticks
2 tbs Apricot or other pale fruit jam
Created by Mumsnet member Sarah from Teeside
When is a cake not a cake? When it's a cake-bab! For a sweet treat to round off any meal in style, try this simple George Foreman recipe which you can whip up in minutes.
Method (serves 4):
Pre-heat your George Foreman Grill until ready.
Peel, stone, slice or quarter the fruit into 1 inch pieces.
Cut the cake into 1-2 inch squares.
Thread the fruit onto the kebab sticks.
Warm the jam and brushed the cake and fruits.
Grill the fruit for 2-3 mins.
Top tips: if you don't have Madeira cake to hand, other reasonably firm cake will do. You could also try serving with a spoonful of Greek yoghurt drizzled with honey to dip