Coronavirus – the latest updates from George Foreman Grills -
FIND OUT MORE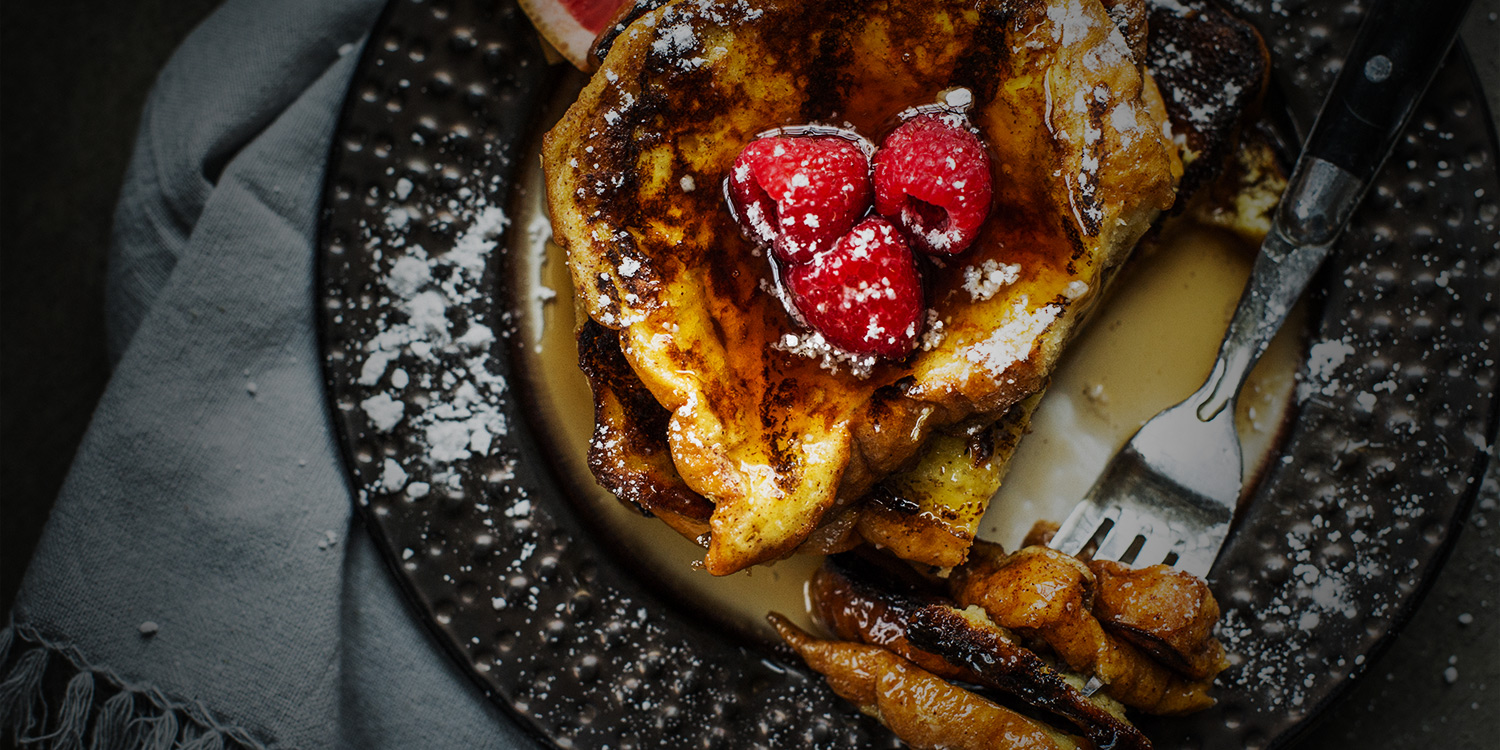 Brioche French Toast
Ingredients
6 large eggs
100g sugar
950ml milk
1 tsp ground cinnamon
1 teaspoon nutmeg
1 loaf day-old brioche bread, sliced 1" thick
2 tbsp butter
Syrup, for serving
Can be made using any George Foreman grill – we recommend the George Foreman Large Fit Grill.
Serves: 8-10
In large bowl, whisk together eggs, sugar and milk. Add cinnamon and nutmeg; whisk to combine.
Layer bread slices in a shallow baking dish and pour over the egg mixture. Let the bread sit in the mixture for about 2 to 3 minutes to absorb the moisture and then flip over in the mixture for a further 2 to 3 minutes more to ensure the bread is fully coated.
Preheat your favourite George Foreman Grill.
Cook your slices of soaked bread on your grill until golden brown and crisp. Add small pieces of butter to the grill as necessary to help browning and to give French toast nutty flavour.
Transfer French toast to a baking sheet in a low heated oven to keep warm while grilling remaining slices. Repeat process with remaining butter and soaked bread.
Serve French toast immediately after dusting with icing sugar, top with syrup, and fresh fruit or bacon, if desired.