Coronavirus – the latest updates from George Foreman Grills -
FIND OUT MORE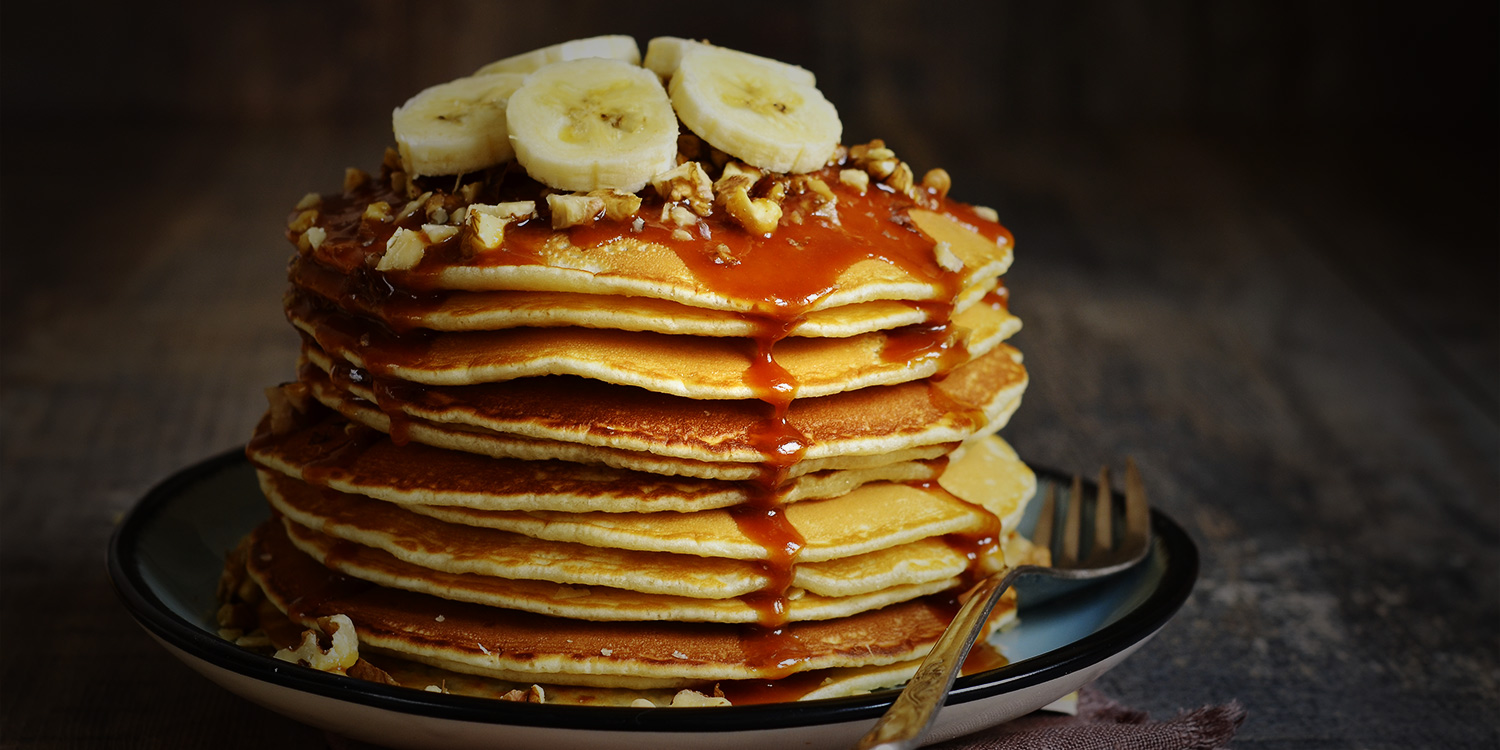 Banana and Fudge Pancakes
Ingredients
180g plain flour
3 tsp baking powder
½ tsp salt
30g golden caster sugar
2 large free range eggs
250ml milk
3 bananas
1 tsp vanilla extract
150g fudge pieces
We recommend: the George Foreman Variable Temperature Grill & Griddle
Makes 10-12 pancakes. Serves: 4-6
Sift the flour, baking powder, salt and sugar. Separately combine the milk, vanilla extract and egg yolks, puree 2 of the bananas and combine with the liquid. Mix the 2 together.
Dice the remaining banana into small chunks and stir into the mixture, along with the fudge pieces.
In a separate bowl, whisk the egg whites to stiff peak and fold into the mixture.
Pre heat the griddle side of your George Foreman Grill and Griddle, or alternatively a large greased frying pan. Spoon some of the mixture onto the griddle in even amounts and allow to cook for 1-3 minutes until the mixture starts to bubble. Flip over and cook for a further 1-3 minutes. Repeat until all of the mixture is cooked.
Serve with maple syrup.