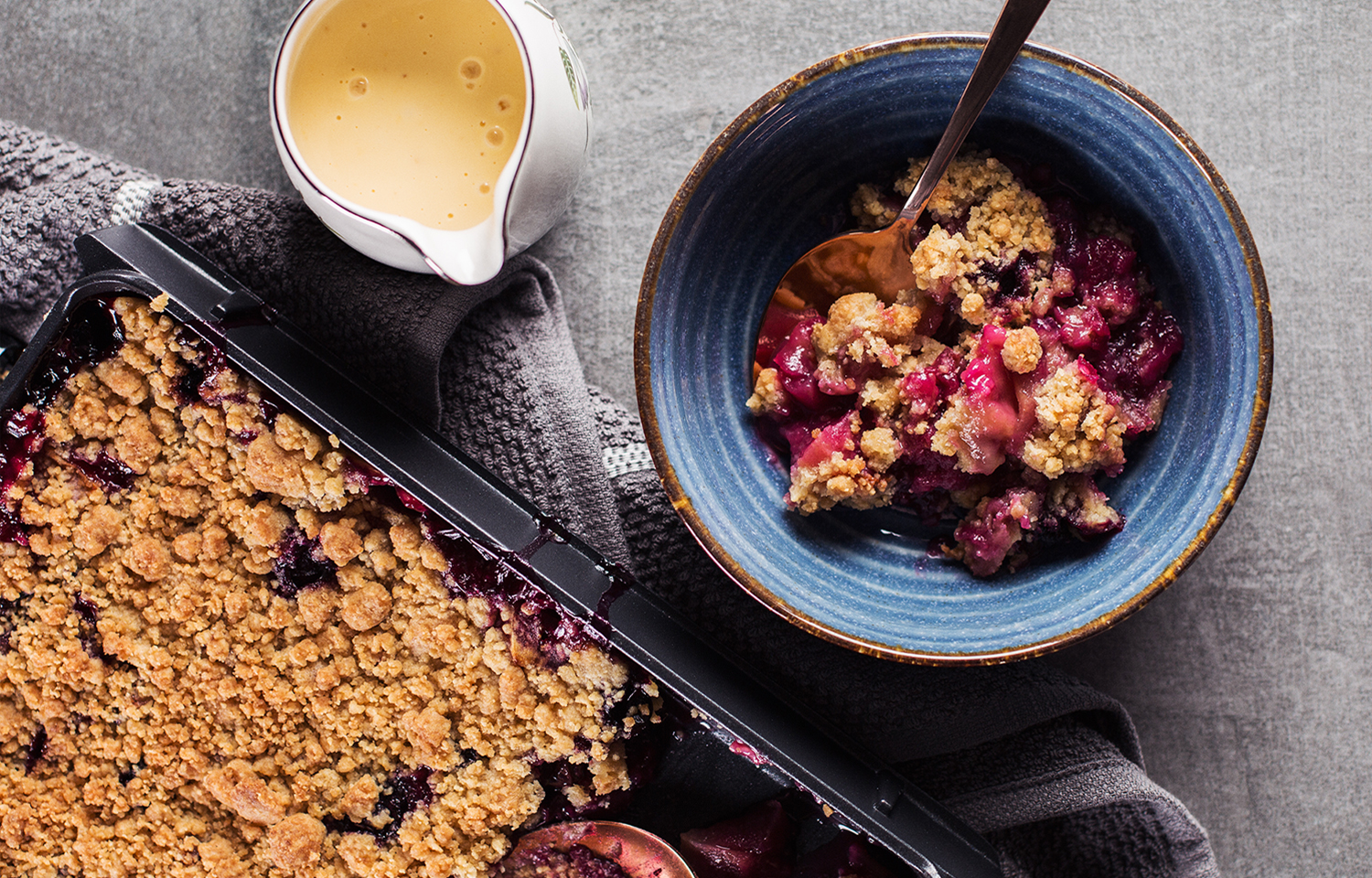 Apple and Blueberry Crumble
Ingredients
For the filling-
2-3 Bramleys apples
100g blueberries
2 tbsp golden caster sugar
For the crumble-
170g plain flour
100g demerara sugar
110g unsalted butter, fridge cold, cut into cubes
Optional-
Add a small handful of chopped nuts to the crumble topping for added flavour and crunch
Add 1/2 tsp of cinnamon to the crumble topping for a warming, festive twist
In a bowl, combine the flour and demerara sugar, then add the cubed cold butter - using your hands, rub the butter into the dry ingredients forming a crumb (this can be done in a food processor if you have one). Try not to handle the butter too much as to not melt it. Add any extras you fancy in the topping and set aside for later.
Seperately, peel the apples and cut into 2-3cm pieces, then combine with the blueberries and golden caster sugar.
Spoon the apple and blueberry mixture on to the bottom of Evolve Grill deep pan plate.
Carefully top with the crumble mixture, spreading it over evenly.
Attach the deep pan plate to the grill, lay a piece of baking paper in between the crumble and top grill plate and cook at 175C for 15-20 minutes until the crumble is golden brown. Serve with hot custard.