Coronavirus – the latest updates from George Foreman Grills -
FIND OUT MORE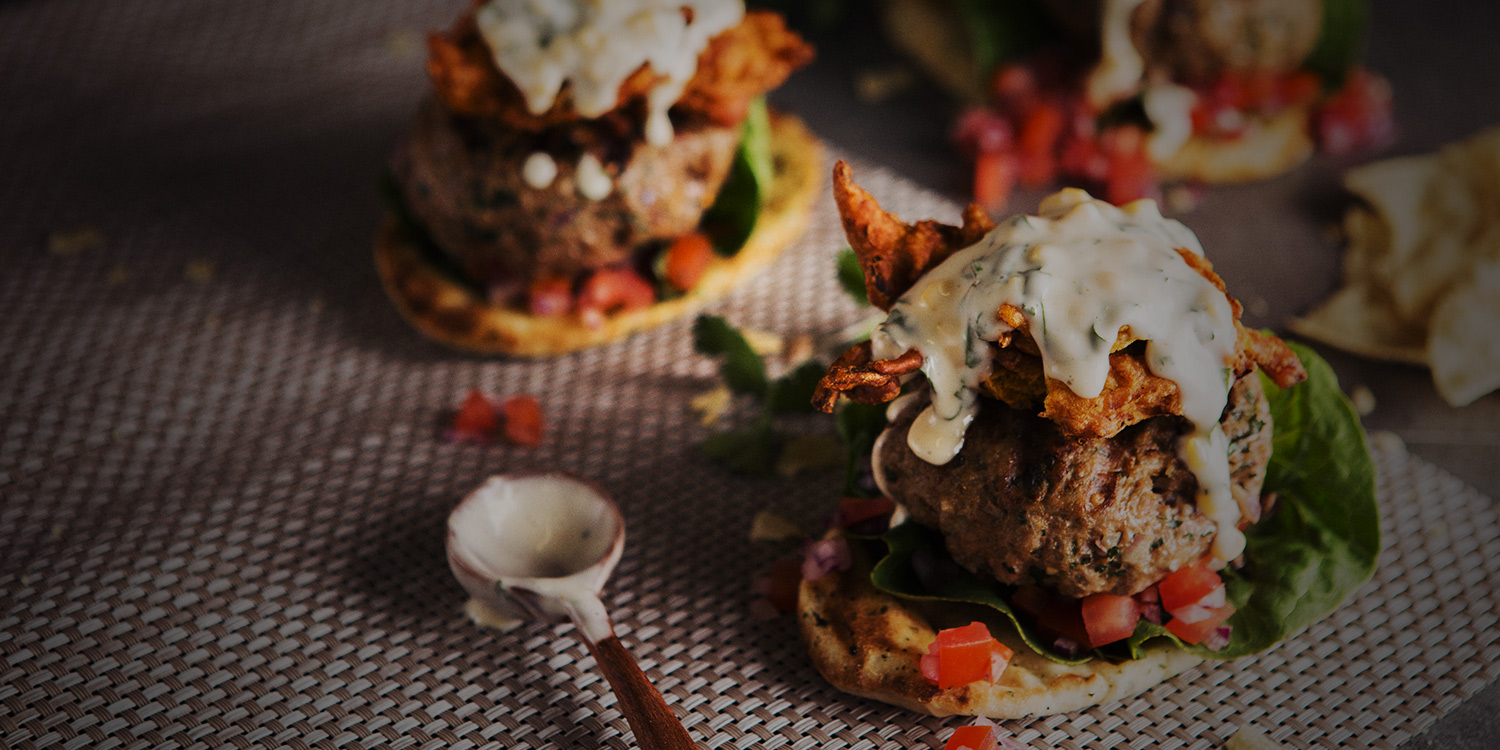 Curry Lamb Burger
Ingredients
For the burgers -
800g minced lamb
1 red onion, finely diced
2 tsp curry powder
1 tsp onion powder
1 tsp ground cumin
1 tsp ground coriander
3 cloves garlic, finely chopped
1 tsp ginger paste
½ tsp chilli flakes
½ bunch fresh coriander, chopped
2 tbsp olive oil
Salt and pepper to taste
To serve -
6 mini naan breads
1 tomato, diced
½ red onion onion, thinly sliced
Small head of gem lettuce
6 onion bhajis
Jar of mango chutney
Raita or plain yoghurt
Can be made using any George Foreman grill – we recommend the Large Fit Grill or Smokeless BBQ Grill.
Serves: 6
In a bowl, combine all burger ingredients together and mix well. Divide into 6 equal amounts and mould into round burger patties. Cover with cling film and leave to rest in the fridge for about 30 minutes, or overnight if you need – this step is key to ensure the burgers hold their shape when being grilled.
Pre-heat your favourite George Foreman Grill to maximum. Cook the burgers until the juices run clear, which should take 8–12 minutes.
Plate up on top of a mini naan bread alongside some diced tomato, red onion, a lettuce leaf, and top with an onion bhaji, mango chutney and a spoonful of raita.