Coronavirus – the latest updates from George Foreman Grills -
FIND OUT MORE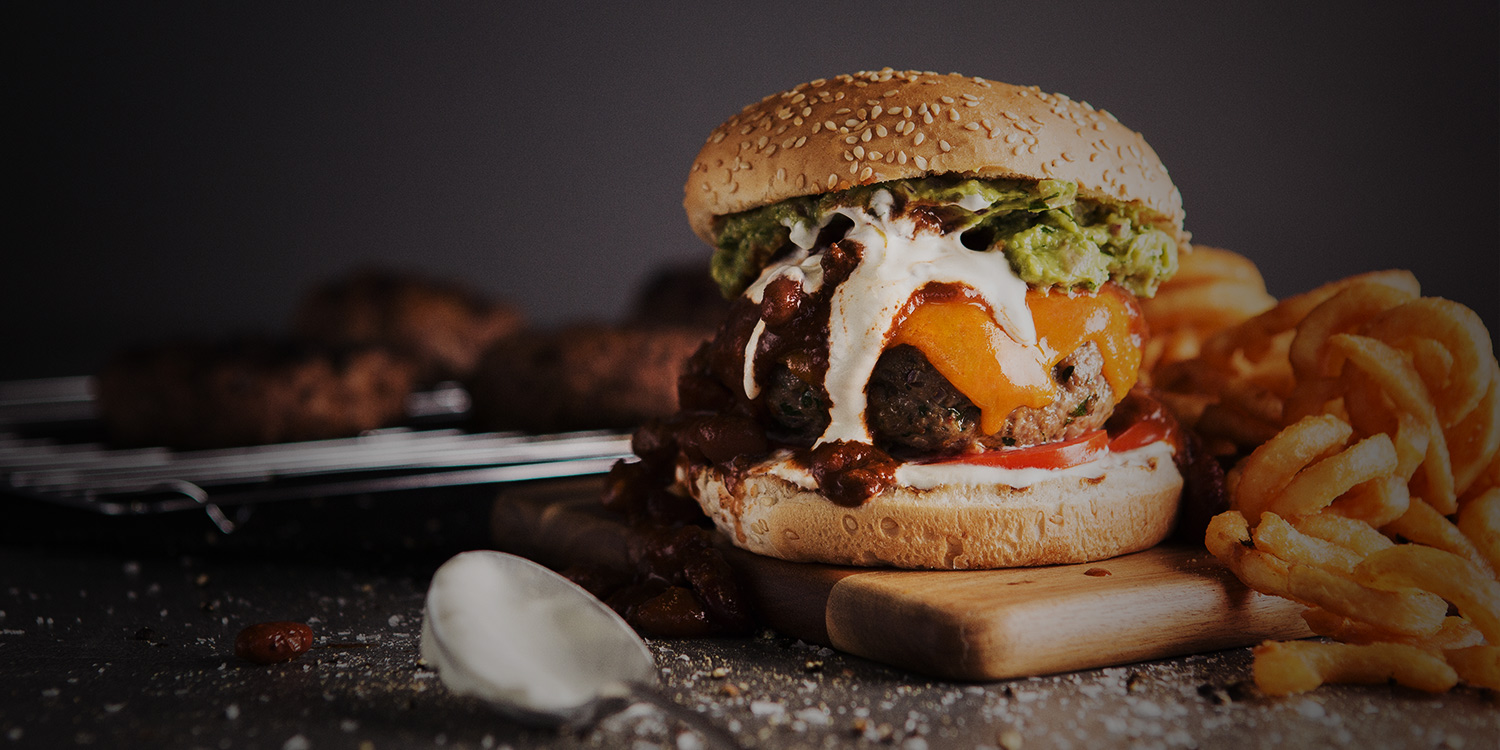 Chilli Burger
Ingredients
800g minced beef
½ red onion, finely diced
2 cloves garlic, finely chopped
½ tsp cayenne pepper
1 tsp chilli powder
1 tsp chilli flakes
1 tsp chilli paste
1 tbsp olive oil
2 tbsp tomato ketchup
Salt to taste
Can be made using any George Foreman grill – we recommend the George Foreman Large Fit Grill.
Serves: 6
In a bowl, thoroughly mix all ingredients together.
Divide the mix into 6 equal amounts and mould into burger shapes.
Place onto a plate or two and cover with cling film. Refrigerate for at least 20 minutes so the burgers firm up before grilling.
Pre-heat your favourite George Foreman grill to its maximum temperature.
Cook the burgers for 8-12 minutes with the lid closed or until the juices run clear.
To serve, we recommend layering your burger patties in seeded burger buns with a slice of cheese, a generous dollop of sour cream and guacamole, and top with a tomato slice. For a real treat, top your burger with warmed leftover chilli con carne!