Coronavirus – the latest updates from George Foreman Grills -
FIND OUT MORE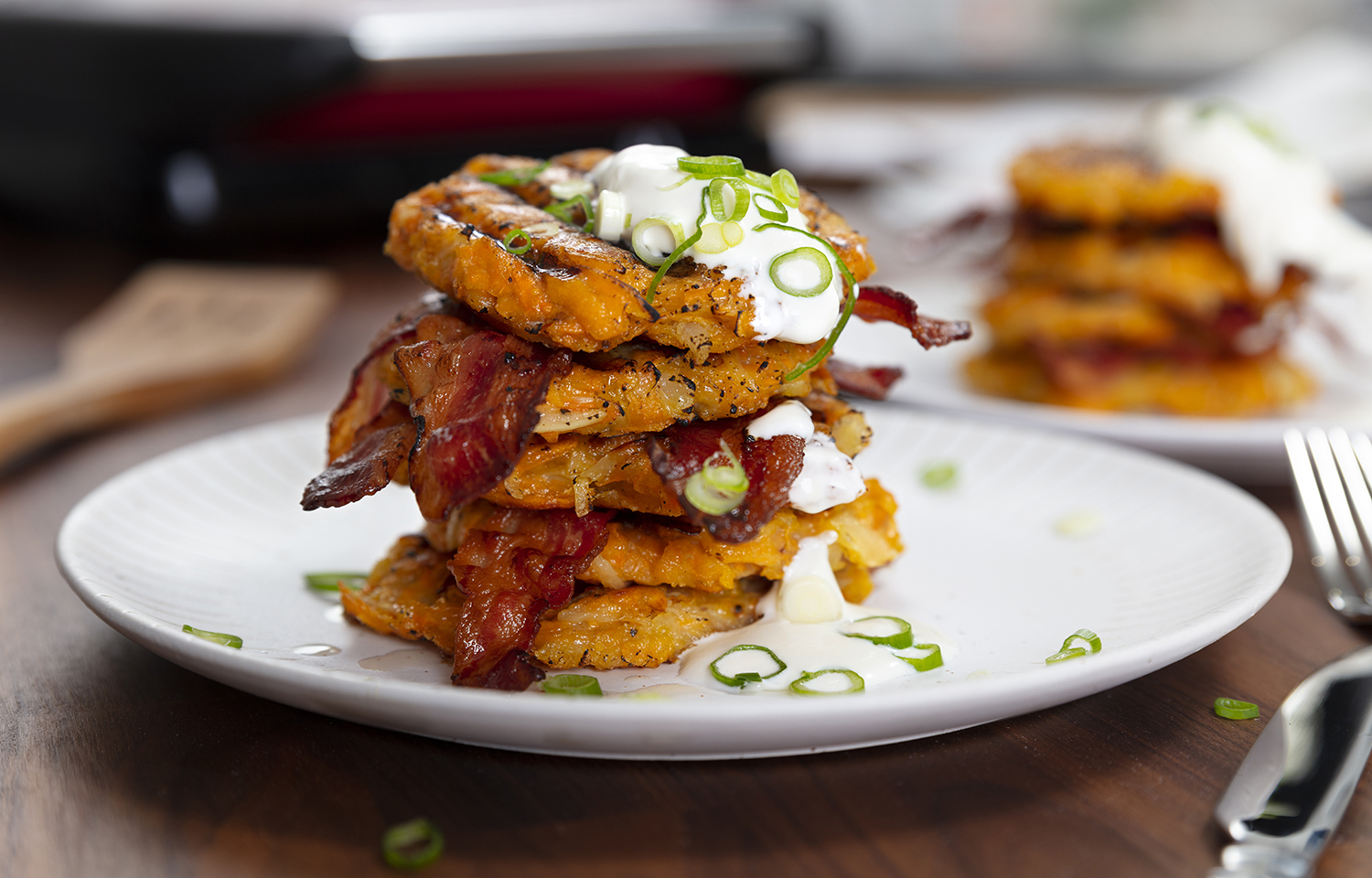 Sweet Potato Hash Browns with Bacon
Ingredients
8-12 rashers streaky bacon
For the hash browns -
2 medium sweet potatoes
½ white onion, finely sliced
1 ½ cloves garlic, finely chopped
70g corn flour
2 tbsp olive oil plus extra for cooking
Salt and pepper to taste
To serve -
4 spring onions, finely sliced
150-200ml sour cream
Can be made using any George Foreman grill – we recommend the George Foreman Large Fit Grill or the George Foreman Smokeless BBQ Grill.
Serves: 2-4
Start by peeling and grating the sweet potatoes, then rinse well with cold water. Drain and squeeze any excess water out of the potatoes using a clean tea towel or a fine cloth, then transfer the potato to a bowl.
Mix in all other ingredients, then divide the mixture into about 8 equal amounts, and shape into balls.
Pre-heat your favourite George Foreman Grill, and cook your sweet potato hash browns in batches for 8-12 minutes until crispy and golden brown on the outside.
Remove has browns from the grill and cook the bacon for 6-8 minutes.
To serve, layer the hash browns with 3-4 rashers of bacon, then top with some soured cream and sprinkle with spring onions; dig in and enjoy!