Coronavirus – the latest updates from George Foreman Grills -
FIND OUT MORE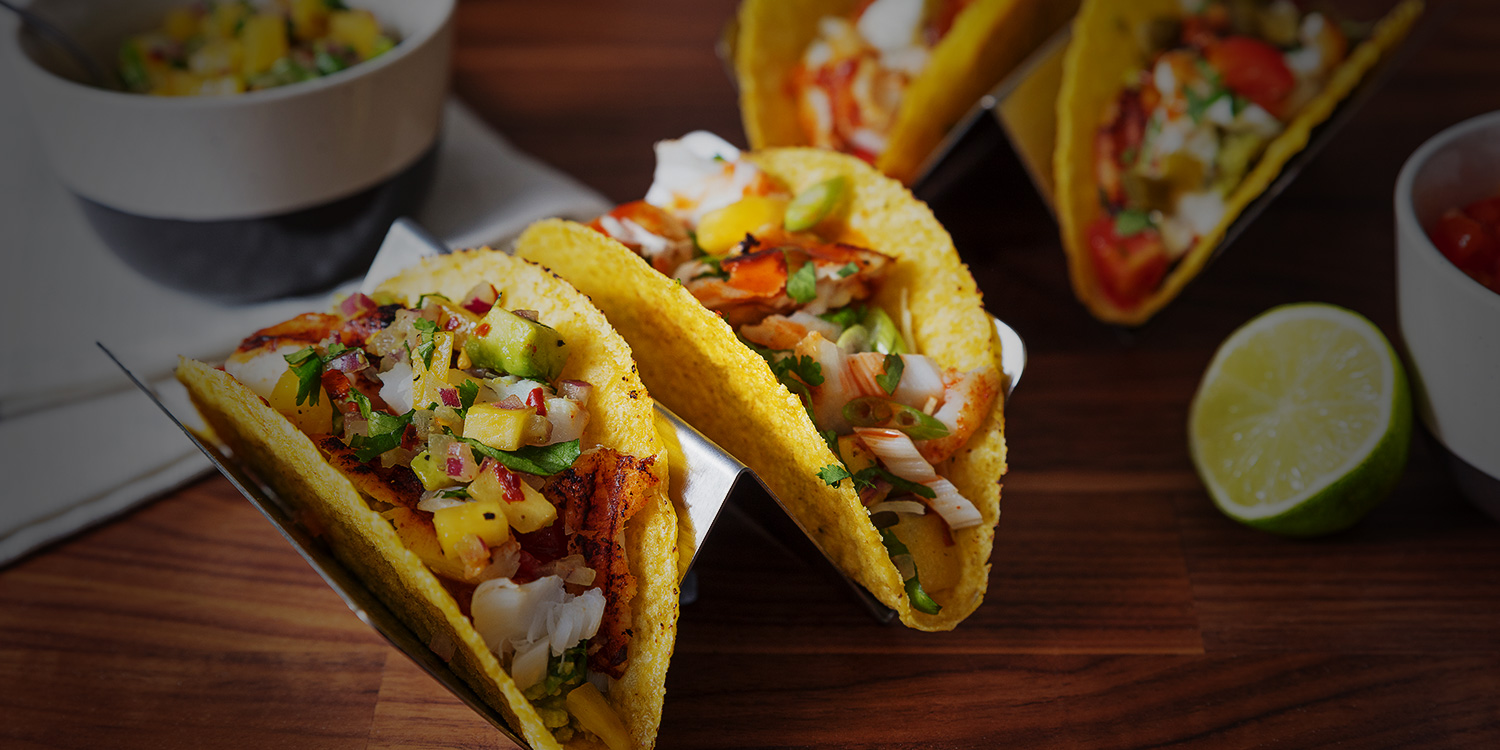 Grilled Fish Tacos
Ingredients
400g cod fillet, skinless and boneless
1 tsp Cajun spice
1 tbsp olive oil
Salt and pepper to taste
For the salsa:
1 mango, diced
1 avocado, diced
½ red onion, finely diced
½ bunch fresh coriander, finely chopped
½ lime, juiced
½ red chilli, deseeded, finely chopped
2 tbsp olive oil
1 tbsp sherry or cider vinegar
Salt and pepper to taste
To build:
Taco shells (hard or soft)
Half white cabbage, sliced thinly
Soured cream
Chipotle hot sauce
Can be made using any George Foreman grill – we recommend the George Foreman Large Fit Grill.
For the salsa, mix all ingredients in a bowl and set aside at room temperature.
In a separate bowl, combine the Cajun spice, olive oil and seasoning. Brush this mixture over your fish, ensuring to thoroughly coat them evenly.
Pre-heat your favourite George Foreman Grill and cook the fish until it begins to flake (approx. 6-10 minutes).
Once cooked, remove the fish from the grill and flake slightly into a bowl.
Building the tacos: grab a taco shell and lay some sliced cabbage in the bottom, then a little dollop of soured cream. Spoon over some of the salsa, then add your flaked, seasoned fish. Top with some more soured cream if desired and a drizzle of chipotle sauce, fresh chopped coriander and a squeeze of lime.