Coronavirus – the latest updates from George Foreman Grills -
FIND OUT MORE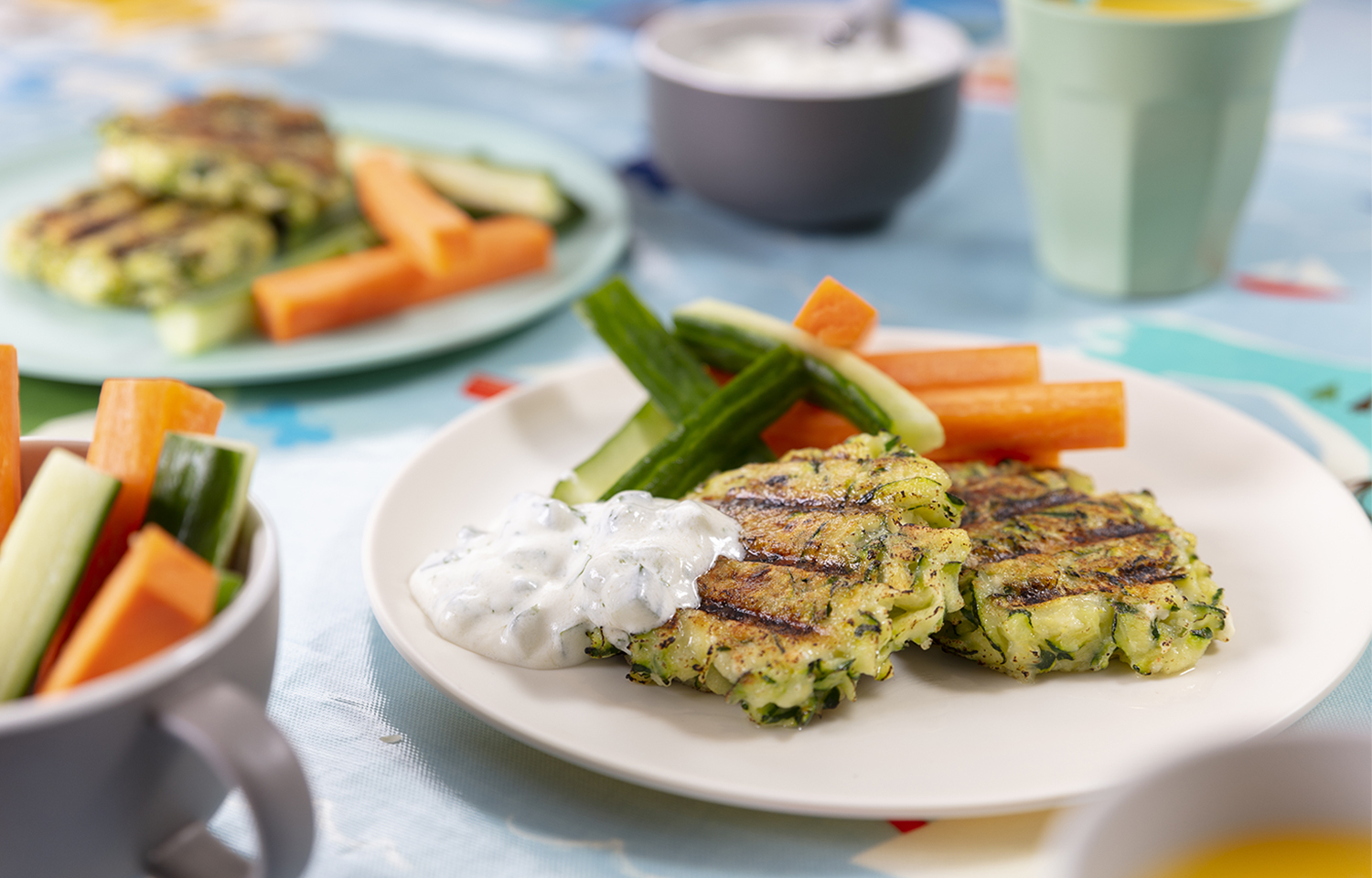 Courgette Feta Fritters with Tzatziki
Ingredients
4-5 medium courgettes approx. 650-700g
1 tsp salt
½ white onion, finely diced
40g plain flour
40g parmesan cheese, finely grated
2 cloves garlic, finely chopped
100g feta cheese, crumbled
1 large free range egg
Salt and pepper to taste
For the tzatziki –
250g Greek yoghurt
1 cucumber
3 cloves garlic, finely diced
1 tsp lemon juice
1 tsp chopped fresh mint
1 tbsp olive oil
Salt and pepper to taste
Can be made using any George Foreman Grill, we recommend the Large Fit Grill or the Smokeless BBQ Grill.
Serves: 2-4
To make the tzatziki, deseed the cucumber and dice into small chunks approximately ½cm big. Add to a bowl along with the Greek yoghurt, 3 cloves of the garlic, lemon juice, mint, and olive oil. Season with salt and pepper to taste, mix well and set aside.
For the courgette fritters, grate the courgettes and mix with the salt, place in colander and leave for 10 minutes.
Using a clean kitchen towel, squeeze all of the liquid out of the courgette. Transfer into a large bowl and mix with the onion, flour, parmesan, garlic, feta cheese, egg and seasoning to taste.
Divide the mixture into equal amounts and shape into burger-like patties.
Pre-heat your favourite George Foreman Grill, and cook the courgette fritters in batches for 6-9 minutes with the lid closed, checking occasionally to make sure they don't burn. You want to cook them until they are lightly browned and crispy on the outside with nice defined char marks.
Serve with the tzatziki.