Coronavirus – the latest updates from George Foreman Grills -
FIND OUT MORE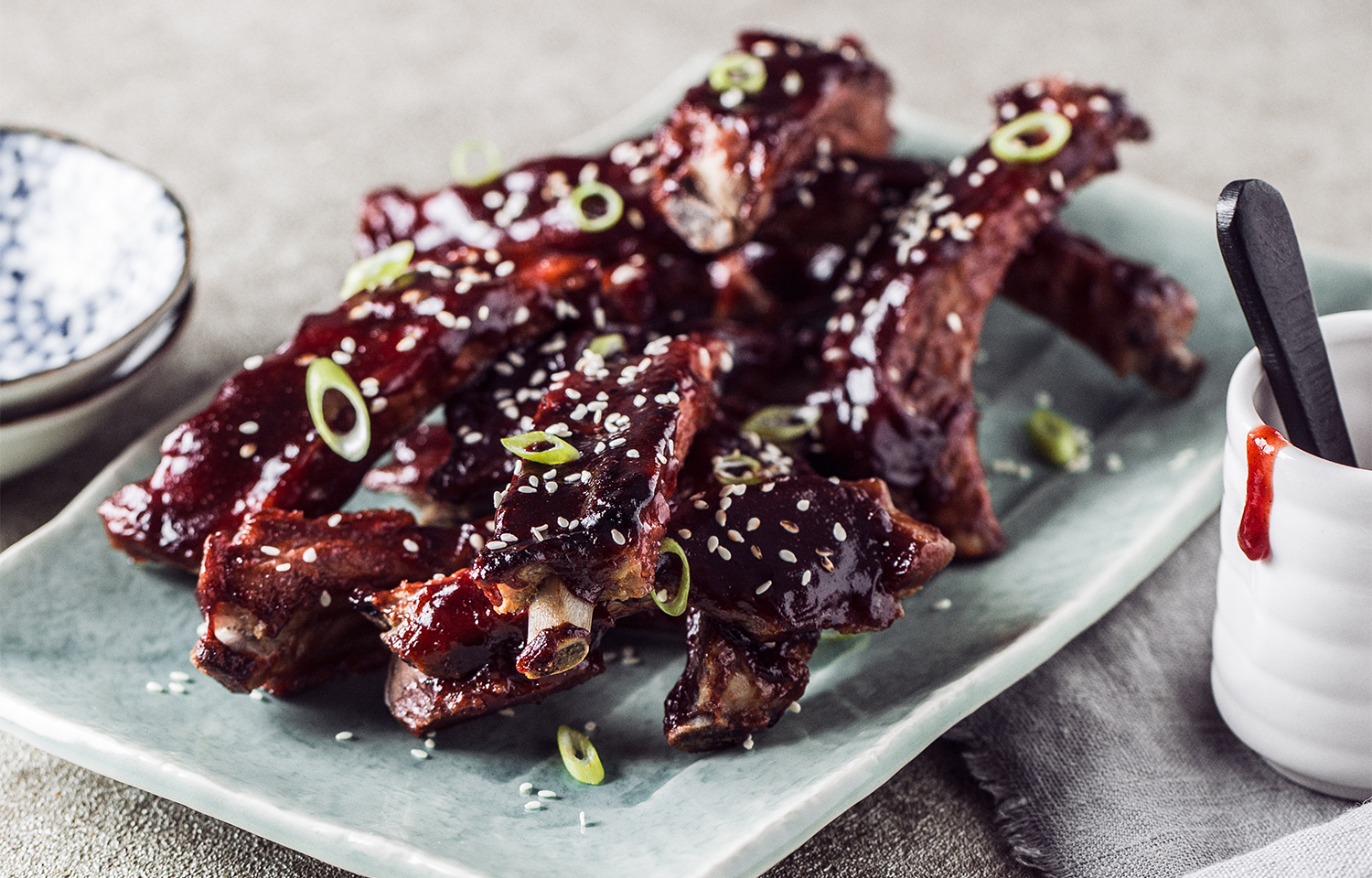 Chinese Glazed Ribs
Ingredients
2 x 8 bone baby back ribs
Sesame seeds
2 spring onions, finely sliced
For the glaze –
1 tsp Chinese 5 spice
½ tsp ground ginger
1 tbsp honey
1 ½ tbsp dark soy sauce
2 tbsp sunflower oil
3 cloves garlic, minced
1 tbsp hoisin sauce
Salt and pepper to taste
We recommend: The George Foreman Removable Plate Grill & Melt
Serves: 2
Pre-heat your oven to 160ºC.
Place the ribs into a deep roasting tin and cover with kettle boiled water and a pinch of salt. Cover the ribs with a sheet of baking parchment, then tightly wrap the roasting tin with foil.
Cook in the oven for 2½ hours, or until the meat is tender to touch. Once cooked, remove the ribs from the liquid and place on a wire rack; pat dry and leave to cool slightly.
In a small bowl, mix together all of the glaze ingredients.
Pre-heat your George Foreman Grill & Melt to heat setting 3, with the top plate removed. Press the button underneath the temperature controls to activate the Grill & Melt feature.
Brush 2/3 of the the glaze over the ribs and place under the grill. Cook for approximately 2-3 minutes. Brush the remaining glaze on the ribs just before serving.
To serve, scatter the sesame seeds and spring onions over the top and dig in!