Coronavirus – the latest updates from George Foreman Grills -
FIND OUT MORE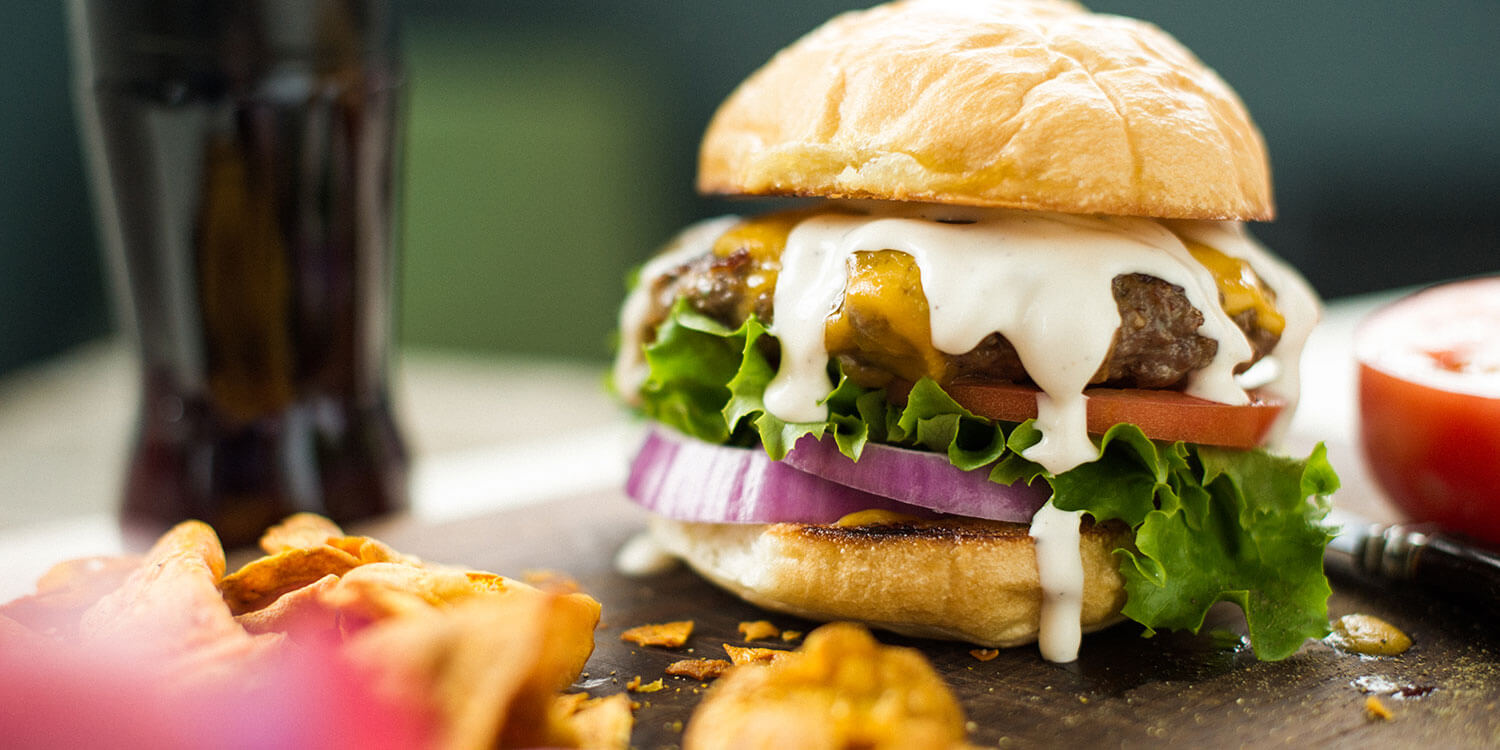 Cheeseburgers
Ingredients
500g minced beef
1 white onion, finely diced
1 tbsp tomato ketchup
1 tbsp mustard
½ bunch fresh parsley, finely chopped
Salt and pepper to taste
4 slices cheddar cheese
4 brioche burger buns
Suggested:
Your favourite burger sauces
Sliced tomato
Sliced gherkin
Sliced red onion
Lettuce
Chips
Side salad
Can be made using any George Foreman grill – we recommend the George Foreman Large Fit Grill.
Serves: 4
In a bowl, combine all burger ingredients together and mix well. Divide into 4 equal amounts and mould into round burger patties. Cover with cling film and leave to rest in the fridge for about 30 minutes, or overnight if you need.
Pre-heat your favourite George Foreman Grill to maximum. Grill the burgers with the lid closed until fully cooked and the juices run clear. Remove burgers from the grill and place a slice of cheese on each patty while still hot.
Cut open brioche buns and grill for about a minute until lightly toasted.
To serve, spread your favourite burger sauces or relish on both sides of your toasted bun, then add your cheesy burger patty. Top that with some gherkin, a slice of tomato and red onion, and a large piece of lettuce.
Serve with a side salad and chips, and dig in!